The Best Conversion Advice For Your Screens
Inspired By
200+

Of Trusted A/B Test Results
We reply to everyone within a day
For low and high traffic sites
Rapid 2-3 day delivery
One-time project fee
You'll Receive A Clear, Shareable PDF Report With:
Annotated Suggestions
See a list of annotated suggestions beside the screens you are familiar with. Choose which suggestions you want to act on.
Evidence-Based Prioritization
Many of our suggestions are prioritized based on repeating past test results - the better a given suggestion performs in other tests, the more likely it will also perform on your site.
Test-Ready Concepts
We'll use sketching to show you how our suggestions may be implemented visually. Our concepts are structured as potential A/B tests, should you choose to test them.
You'll Also Receive All Of The Following:
Kick-Off Call
We'll speak to you before we start the project in order to better understand your business, collect your existing ideas, and most importantly grasp the metrics you want to improve.
One Round Of Design Iteration FREE
You'll have an opportunity to see our ideas in progress, provide feedback, and request edits or additions. If the concept requires a minor iteration, we'll include one for free.
Access To Our Experience With 100's Of TestsPriceless
We'll dive into our growing repository of A/B tests to see which past successes may work for you. We'll also include ideas based on best practices and experimental ideas you might be interested in. We'll tell you how confident we are in each idea using our proprietary certainty scale.
Video Walk Through Free. Valued at $500
We can do a screencast walkthrough of the concept for you. If you allow us to publish it on Youtube, then we'll do it for free. Otherwise this will be an additional $500.
Desktop & Mobile Suggestions
Yes, we may review both desktop and mobile versions of your site if that's what you need..
Test Setup Guidance
We urge everyone to test most UI suggestions in a proper experiment for additional certainty. If you would like us to look over your test setup, we'll gladly discuss this with you over a call.
Receive BetterUI Advice To Raise Your Conversions
We reply to everyone within a day
For low and high traffic sites
Rapid 2-3 day delivery
One-time project fee
Two Good Reasons To Trust Our Conversion Advice
An Unbiased Pair Of Eyes
You are desensitized to your own product and can miss the obvious. As outsiders, we don't know your product history, so we can give you an unbiased first impression.
We've Seen 100s Of A/B Tests
We have run and seen hundreds of optimization a/b tests which we systematically remember. We'll reuse and reference these tests to make our suggestions.
What Our Satisfied Customers Are Saying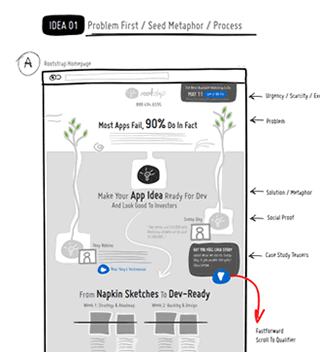 For Rootstrap.com
Ben Lee - CEO & Founder
I've had the privilege of working with Jakub for over a year now. His interface design skills and process is absolutely exceptional. His concepts and approach to our sales pages have resulted in more conversions and more top-line revenue. Neon Roots can say with confidence we've seen ROI's many times over as a direct result of the work Jakub has brought to the table.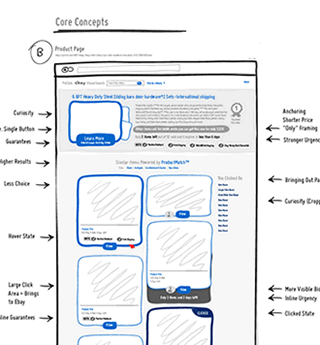 For Picclick.com
Ryan Sit - Founder
Jakub is an expert in interaction design. It was great to get a fresh professional review on my website. Jakub was quick to understand the unique attributes to my design and user base. He was able to extract the best optimization tactics to pursue and detailed the best ways to implement them. What I liked most is how responsive he was to the project, it was done well and quickly. He spent a lot of time on the final review call explaining and consulting on all aspects. Great work, I would highly recommend working with Jakub immediately.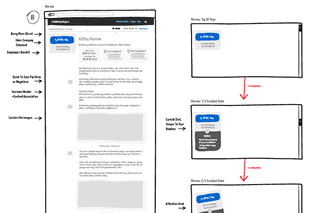 For SiteBuilderReport.com
Steve Benjamins - Founder
Jakub provided me with plenty of fresh ideas for improving my page. His ideas were actionable and will have a positive effect on my bottom line. Several ideas were low-hanging fruit that had me palm-to-forehead muttering "why didn't I think of that!" Getting Linowski's fresh eyes on a page will be my first recommendation to anyone looking to improve conversion.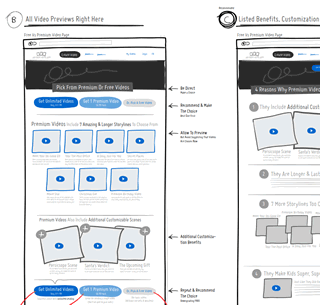 For PNPSanta.com
Alexandre Berard - Founder
We needed a fresh pair of eyes to look at and improve our current conversion funnel before an approaching campaign. The Rapid Advice service and Jakub's UI concepts were quick, clear, helpful and most importantly generated a proven win. We actually measured the ideas in a real a/b test and the advice we received outperformed our control. We'll definitely be coming back for more UI advice in the near future.
Receive BetterUI Advice To Raise Your Conversions
We reply to everyone within a day
For low and high traffic sites
Rapid 2-3 day delivery
One-time project fee