Unlock The Predictive Power Of 362 Tests And Counting
To Learn Which Patterns Win, By How Much And Where
(Each test saves you weeks of testing time and up to thousands of dollars in potential upside from higher conversions. )
Annual Billing SAVE 17%

Monthly Billing

Company-Wide
$3600 / year
$4320 / year
$360 / mo
---
Unlimited User Accounts
License to use the data by unlimited users.

---
Access to 362+ searchable a/b tests
Team
$1200 / year
$1440 / year
$120 / mo
---
5 User Accounts
License to use the data by up to 5 users.
---
Access to 362+ searchable a/b tests
All Plans Come With
Access To All Tests
Get access to all published tests to guide your own design & experiments.
5+ New Tests Each Month
Get 5 new A/B tests each month as we obtain new test results.
Cancel Anytime
If you find that GoodUI Premium isn't for you, you can cancel at any time.

Companies That Trust GoodUI Patterns & Tests For Higher Conversions

---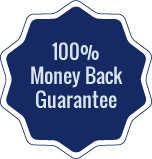 My Guarantee:
Use any tested pattern and if it doesn't get you the predicted results you are happy with, I will refund you 100% within 30 days. Zero risk.
Let me tell you why I offer this guarantee to you:
I am 100% dedicated to getting positive results for people focused on improving their conversion rates.
Because we observe many of these pattern (especially the positive ones with high degrees of repeatability) perform across our own projects and for our clients, I am also confident that they will work for you.
That's why I guarantee all of the predicted effects of our patterns (positive or negative).
It's simple: try our patterns in your a/b tests. If it doesn't help you increase your win rate, email me and I'll refund you 100% of the price.
This guarantee covers you for a full 30 days and gives you enough time to decide for yourself whether or not it was worth your investment.
Sincerely
Jakub Linowski - GoodUI.org Founder
Without GoodUI Premium :(
With GoodUI Premium :)
Without Premium

Many Of Your A/B Tests Fall Flat

We know the pain of failing and/or insignificant a/b tests. When randomness drives your experimentation, it's actually common for struggling teams to see streaks of failed a/b tests one after another - there is a better way.
With Premium

More Of Your A/B Tests Will Win

GoodUI Premium test results will inspire you to design and prioritize experiments based on repeatable successes (the more patterns work for others, the higher the recommendation). With this approach, your chance of finding winning a/b tests is bound to increase.
Without Premium

You Make Design Decisions With Your Instinct

Gut feelings are ok - sometimes. We find that instinct alone however leads to results governed by chance (50/50). Such design decision making is risky as both negative and positive suggestions are made which cancel eachother out.
With Premium

You Make Design Decisions Based On Evidence

GoodUI Premium provides you with design patterns that have been repeatedly tried and tested across multiple web sites. It's better to make higher confidence design recommendations based on trustworthy experiments.
Without Premium

You Assume All Best Practices Work Equally Well

As UI best practices are popularized, it's easy to assume that they all work equally well. By running experiments we know that this isn't true. Many popular best practices have very small or even negative impacts - don't assume.
With Premium

You Understand Where Things Work & Don't

GoodUI Premium provides you with a clear understanding of the expected effects of each pattern (based on experiment results). Because we publish all test results, you'll know which patterns are better than others and where they fail.
Common Questions With Answers