Unlock The Predictive Power Of 187 Tests And Counting
To Learn Which Patterns Win, By How Much And Where
(Each test saves you weeks of testing time and up to thousands of dollars in potential upside from higher conversions. )
Annual Billing SAVE 17%

Monthly Billing SAVE 0%

Company-Wide
$2400 / year
$2880 / year
$240 / mo
---
Unlimited User Accounts
License to use the data by unlimited users.

Team
$1200 / year
$1440 / year
$120 / mo
---
5 User Accounts
License to use the data by up to 5 users.
All Plans Come With
Access To All Tests
Get access to all tests data and patterns that we already published.
5+ New Tests Each Month
We publish about 5 new A/B tests each month as we obtain new test data.
Cancel Anytime
If you find that Fastforward isn't for you, you can cancel at any time.

---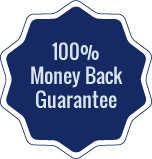 My Guarantee:
Test any Fastforward pattern and if it doesn't get you the results you are happy with, I will refund you 100% within 30 days. Zero risk.
Let me tell you why I offer this guarantee to you:
I am 100% focused on getting positive results for people willing to put in the work to improve their conversion rates. At the core I share two beliefs: 1) that the more something works, the greater its probability for working again and 2) running controlled experiments is a great way of validating your ideas.
Because we observed many of these pattern (especially the positive ones with high degrees of repeatability) perform and win across our own projects, I also am confident that they will work for you.
That's why I guarantee all of the Fastforward patterns and the effects (positive or negative) they promise.
It's simple: try our patterns in your a/b tests. If it doesn't help you increase your win rate, email me and I'll refund you 100% of the price.
This guarantee covers you for a full 30 days and gives you enough time to decide for yourself whether or not it was worth your investment.
Sincerely
Jakub Linowski - GoodUI.org Founder
Without Fastforward :(
With Fastforward :)
Without Fastforward Many Of Your A/B Tests Fall Flat
We know the pain of tests failing, going red, going south, or ending up insignificantly grey.
With Fastforward More Of Your A/B Tests Will Win
In 2017 we assessed the win rate from numerous experiments that were inspired by positive patterns. We found that these positive-pattern inspired experiments had a 71% win rate. As you start using ideas that worked for others, your chance of success will increase.
Without Fastforward You Make Design Decisions With Your Instinct
Gut feelings are ok, but we find they are closer to chance than not. Making design decisions purely on intuition delivers results which might be a littler better than 50/50.
With Fastforward You Make Design Decisions Based On Evidence
It's reassuring to use design ideas that have been tried across multiple web sites in real experiments and have a degree of reproduciblity. Our curated, trustworthy repository of test data will empower you to make better decisions with higher confidence and probability.
Common Questions With Answers