Design & Explore A Shopping Cart Screen
with a Figma template inspired by leading companies
Here is what's included in the
Shopping Cart Screen
template which can be used by
Premium Members
for:
7 Starting Inspirations
This template has been inspired by how 7 leading companies designed their shopport cart experience - starting for someone who is signed out and clicks on an "add to cart" button on a product page, until the signin screen. The companies that were analyzed here include: Home Depot, Amazon, Etsy, Bol, Walmart, Wayfair and Best Buy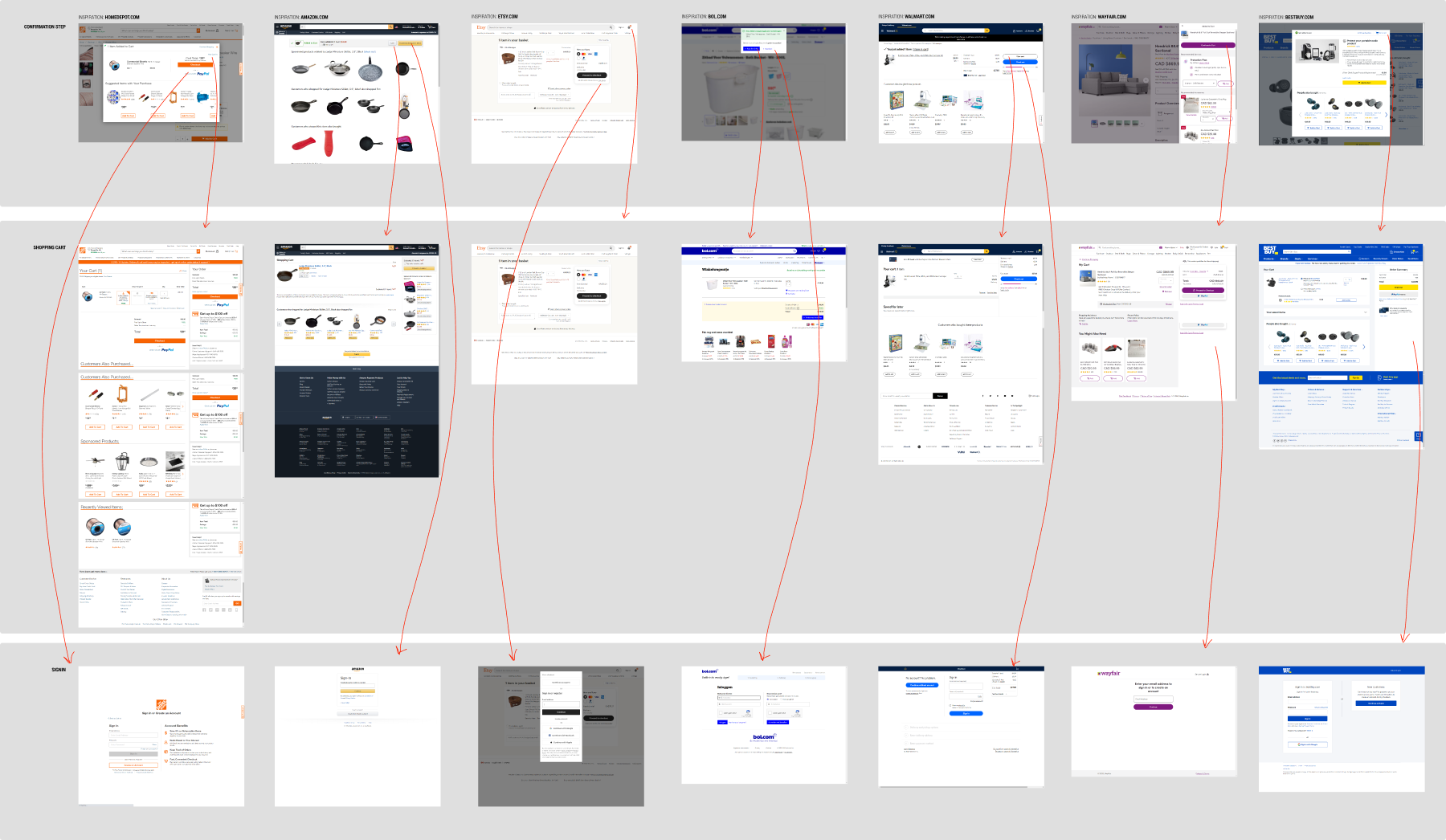 8 Wireframe Explorations
From this analysis, we have processed the UI of these 7 companies into 4 wireframe types: minimum, maximum, popular, and popular detailed for both the confirmation step and the shopping cart screen.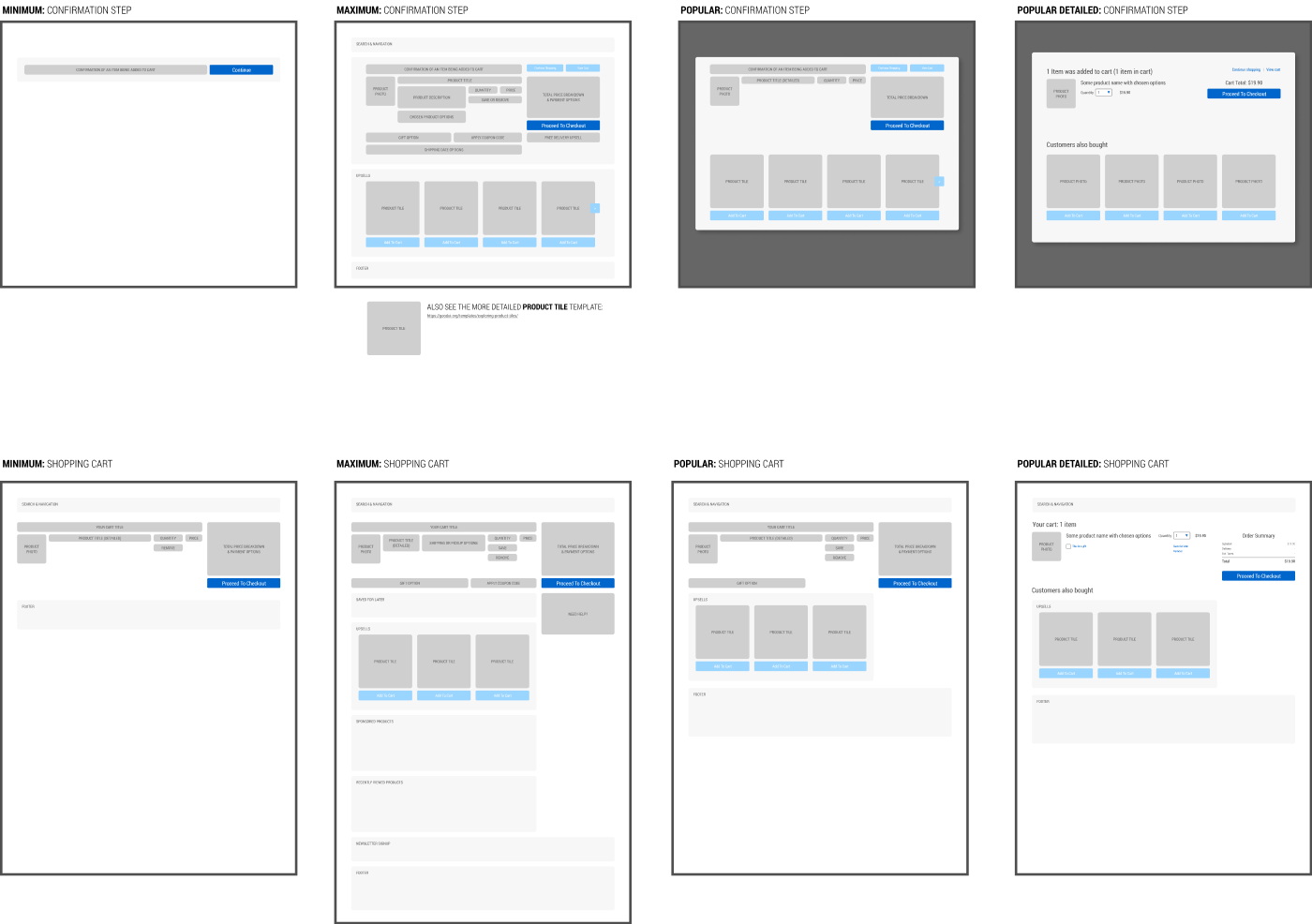 Use This Template To Design Better When...
Use Case #1

Designing A New Screen

One of the ways you can use this template is when designing a new screen from scratch. Simply download the Figma file and edit it as necessary to speed up your wireframing.
Use Case #2

Designing An A/B Test

You can also use this template when designing an experiment. To help you design better A/B tests in Figma, we are currently working on an A/B Testing Canvas in Figma (To be released soon).
Use Case #3

Reviewing An Existing Screen With Evidence-Based Checks

You can also use this template to review an existing screen with the provided annotations labeled as "Checks". Do to so, add your own notes and then hand-off to a designer.