Design A Better Home & Landing Screen
Inspired By A
winning test

from Netflix

Open the Figma template link and make a copy to edit.

New

Version 1.0

May 1, 2020

Yes, you can use it on commercial projects. No, you cannot resell nor republish our template
Here is what's included in the Home & Landing Screen template which can be used for:
1 Starting Inspiration
Back in 2019, Netflix quietly ran a succesful homepage layout experiment with a series of UI changes. We detected this leaked experiment along with the outcome and that's how this template came about. It contains a number of considerations based on the winning variation.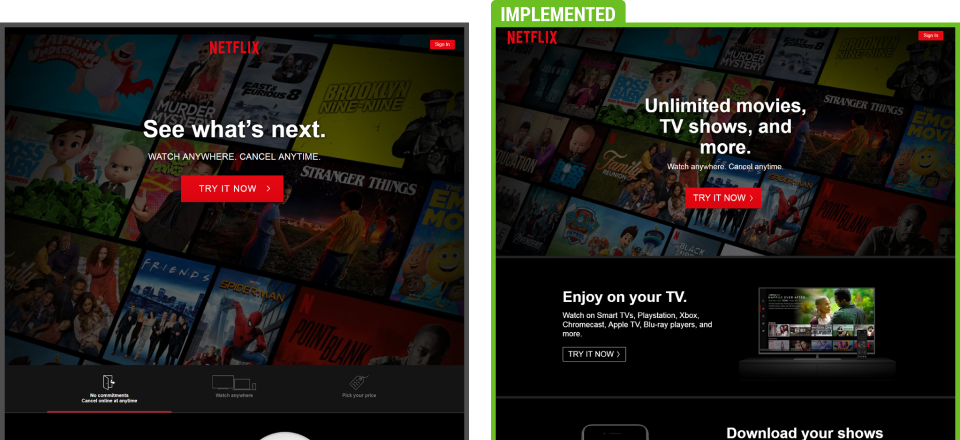 1 BASE TEMPLATE WITH 8 CHECKS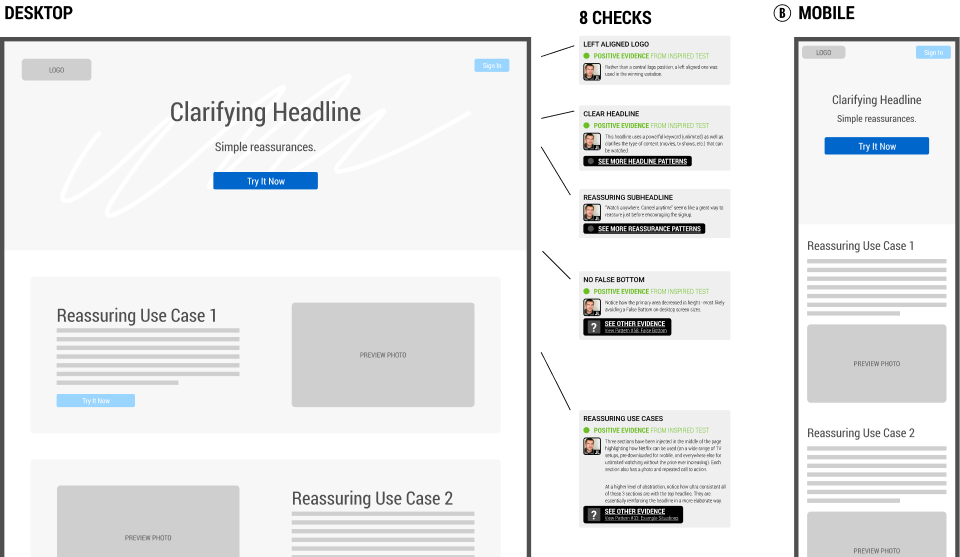 Use This Template To Design Better When...
Use Case #1

Designing A New Screen Wireframe

This Figma template can be used when designing new UI screens from scratch. Instead of starting from a blank slate, use what has already worked for others to speed up your wireframing.
Use Case #2

Designing An A/B Test
Use Case #3

Reviewing An Existing Screen With Evidence-Based Checks

You can also use this template to review an existing screen with the provided annotations labeled as "Checks". Do to so, add your own notes and then hand-off to a designer.