Design A Better Home & Landing Screen
inspired by a
+16% Signups Test

from Olark
Here is what's included in the
Home & Landing Screen
template which can be used by
Premium Members
for:
1 Starting Inspiration
Back in 2015, Olark.com asked us to run a leap experiment on their homepage. And so we designed three variations which were then a/b tested with the aim of increasing signups. Each variation aimed to maximize gains by incorporating more drastic UI changes - some of which were supported by already tested patterns. This template has been directly inspired by the winning variation.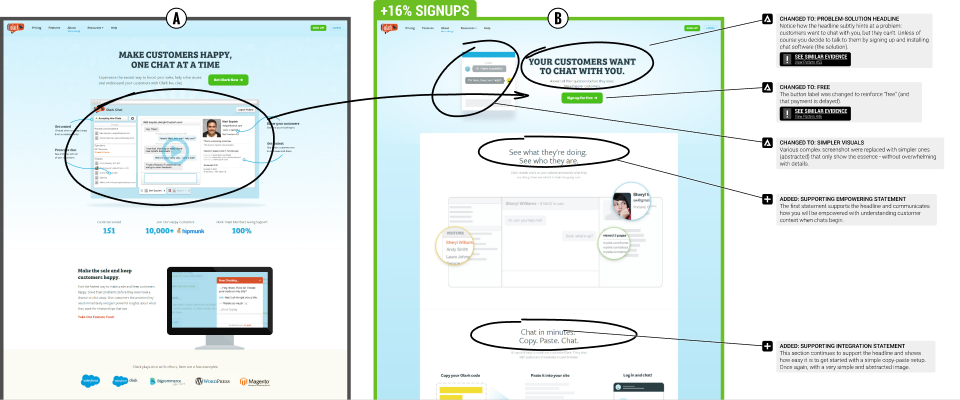 1 BASE TEMPLATE WITH 12 CHECKS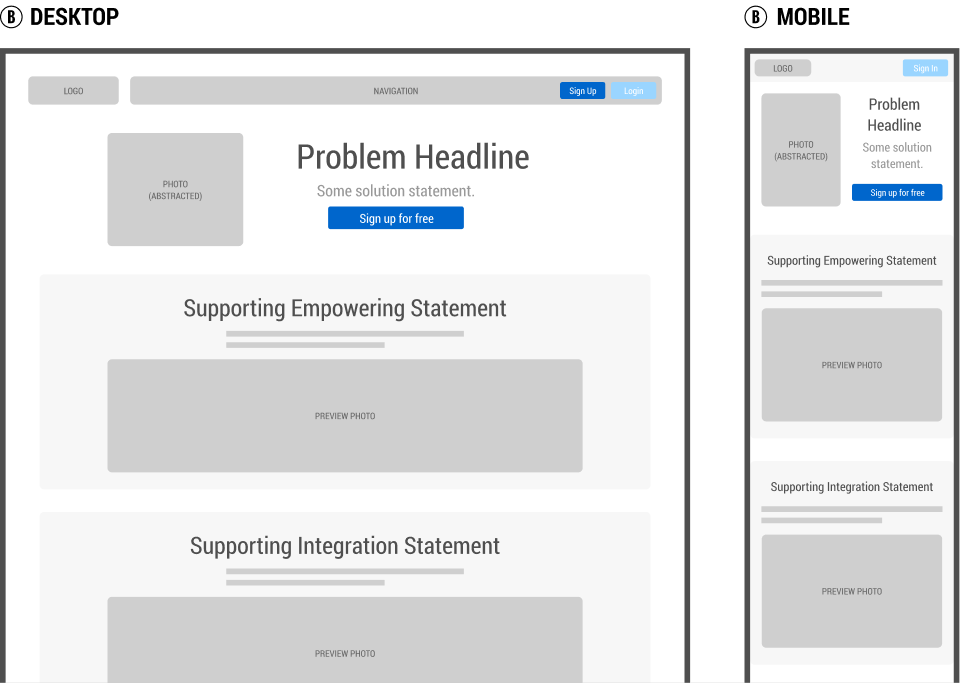 Use This Template To Design Better When...
Use Case #1

Designing A New Screen Wireframe

This Figma template can be used when designing new UI screens from scratch. Instead of starting from a blank slate, use what has already worked for others to speed up your wireframing.
Use Case #2

Designing An A/B Test
Use Case #3

Reviewing An Existing Screen With Evidence-Based Checks

You can also use this template to review an existing screen with the provided annotations labeled as "Checks". Do to so, add your own notes and then hand-off to a designer.