2 Tests By Brian Sierakowski
CEO @Baremetrics
Test #357 on Baremetrics.com by

Brian Sierakowski Jun 02, 2021 Desktop Mobile
Brian Sierakowski Tested Pattern #113: More Or Fewer Plans In Test #357 On Baremetrics.com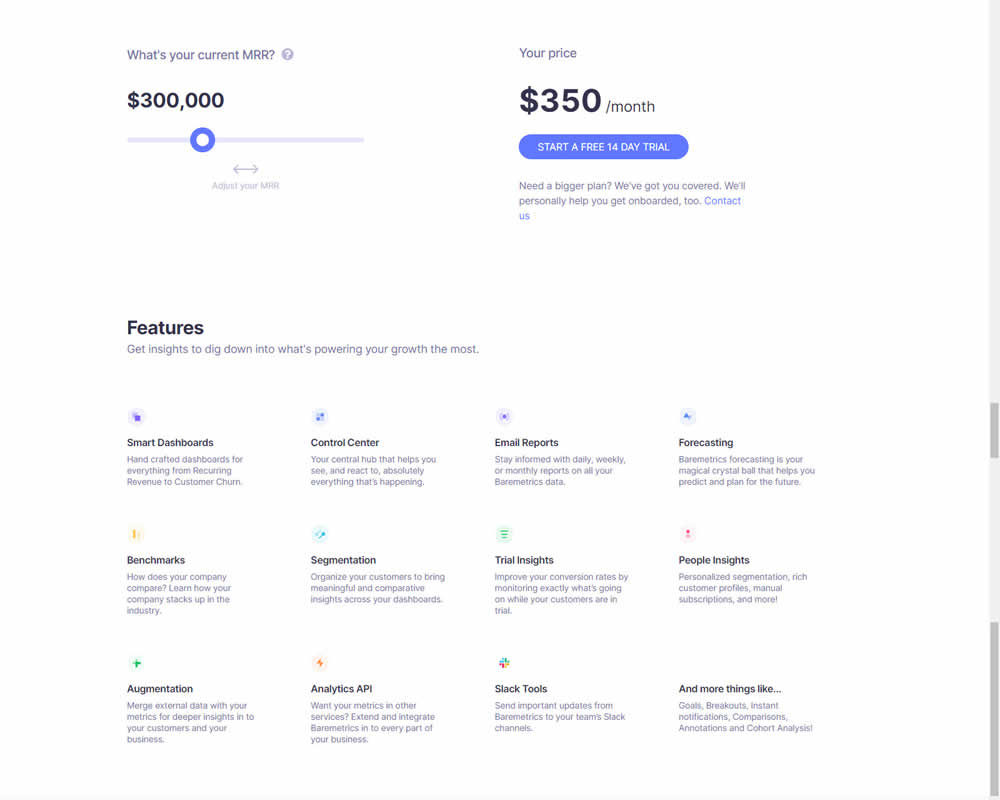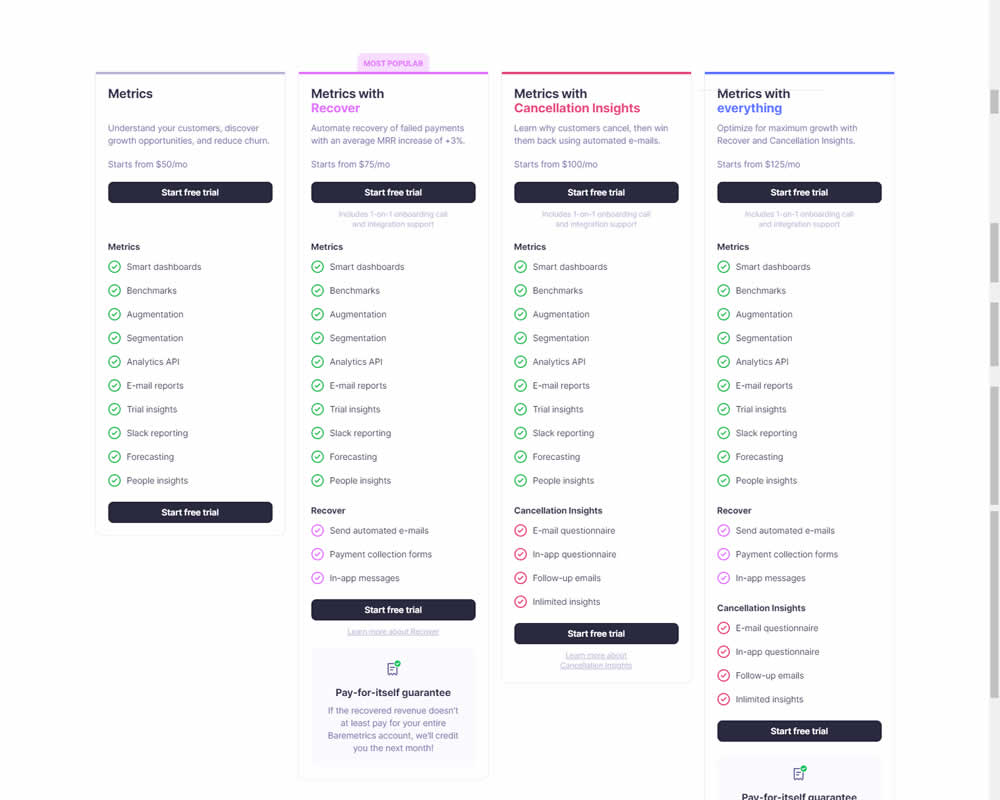 In this experiment, a single focus signup was transformed into a pricing comparison table. Impact on signups was measured.
Test #351 on Baremetrics.com by

Brian Sierakowski Apr 30, 2021 Desktop Mobile
Brian Sierakowski Tested Pattern #11: Gradual Reassurance In Test #351 On Baremetrics.com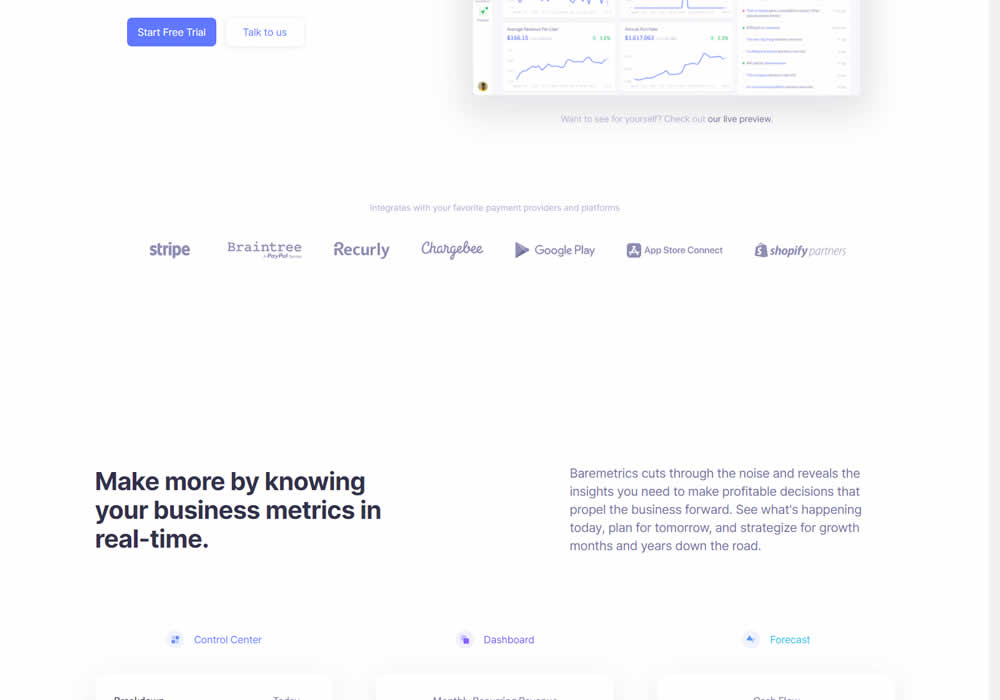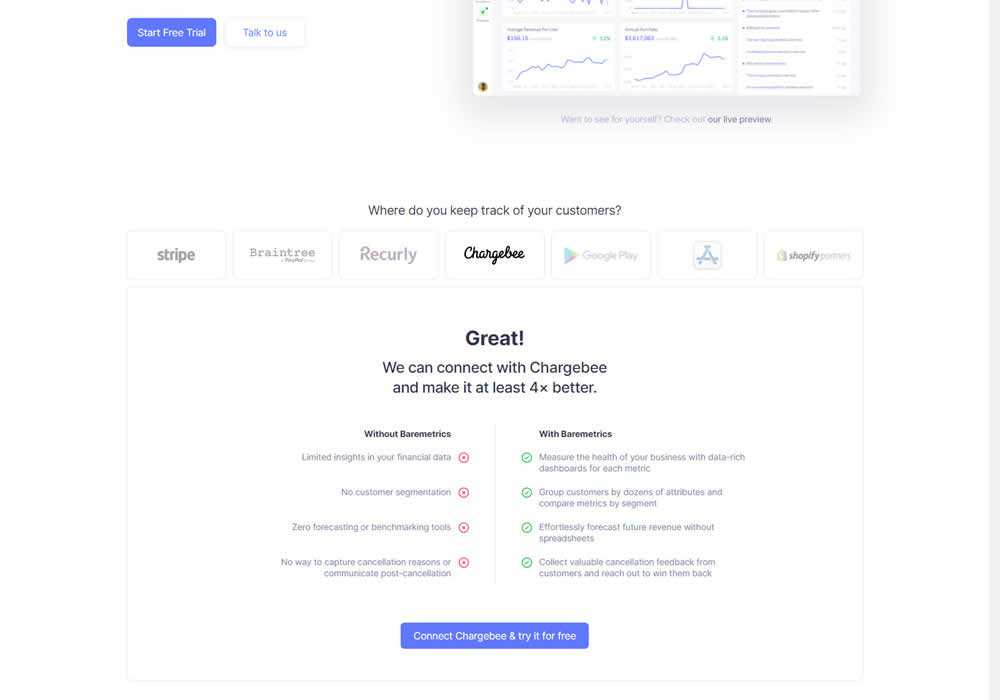 In this experiment, static integration logos were replaced with selectable ones that reassured users to signup. After clicking an integration logo, a comparison chart would appear showing how Baremetrics improves upon a selected payment processor, along with a call to signup. Impact on signups was measured.