2 Tests By Frederik Fröhle
Test #414 on Volders.de by

Frederik Fröhle May 31, 2022 Desktop Mobile
Frederik Fröhle Tested Pattern #98: Auto Suggest In Test #414 On Volders.de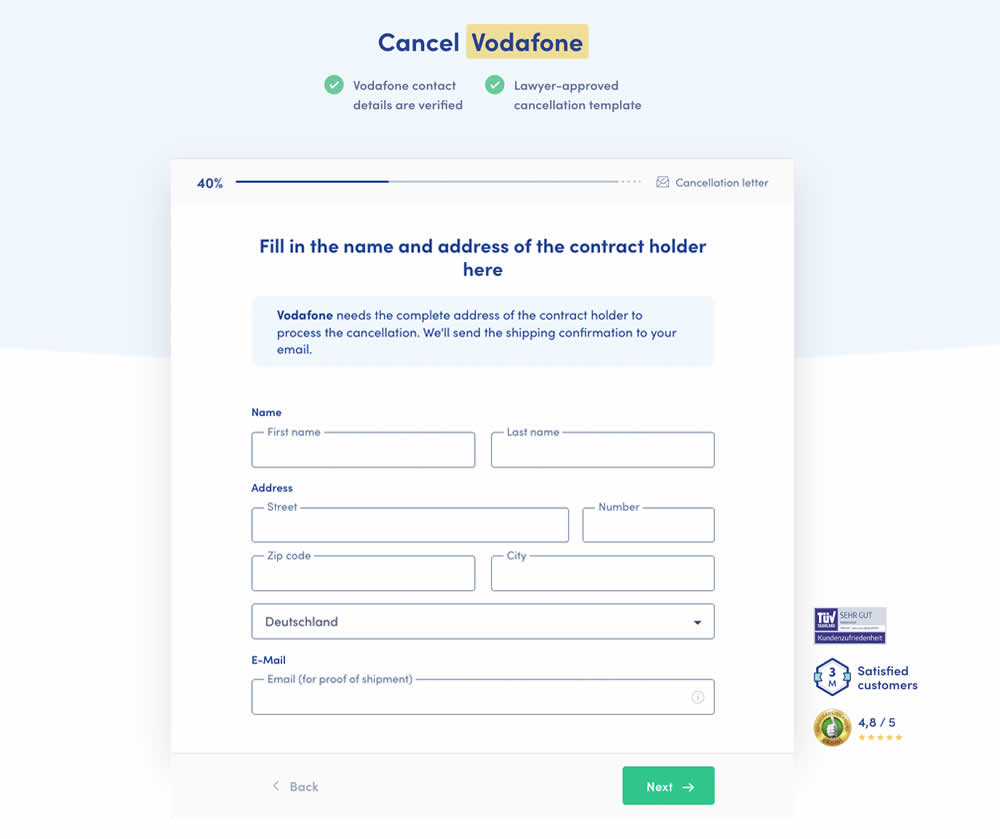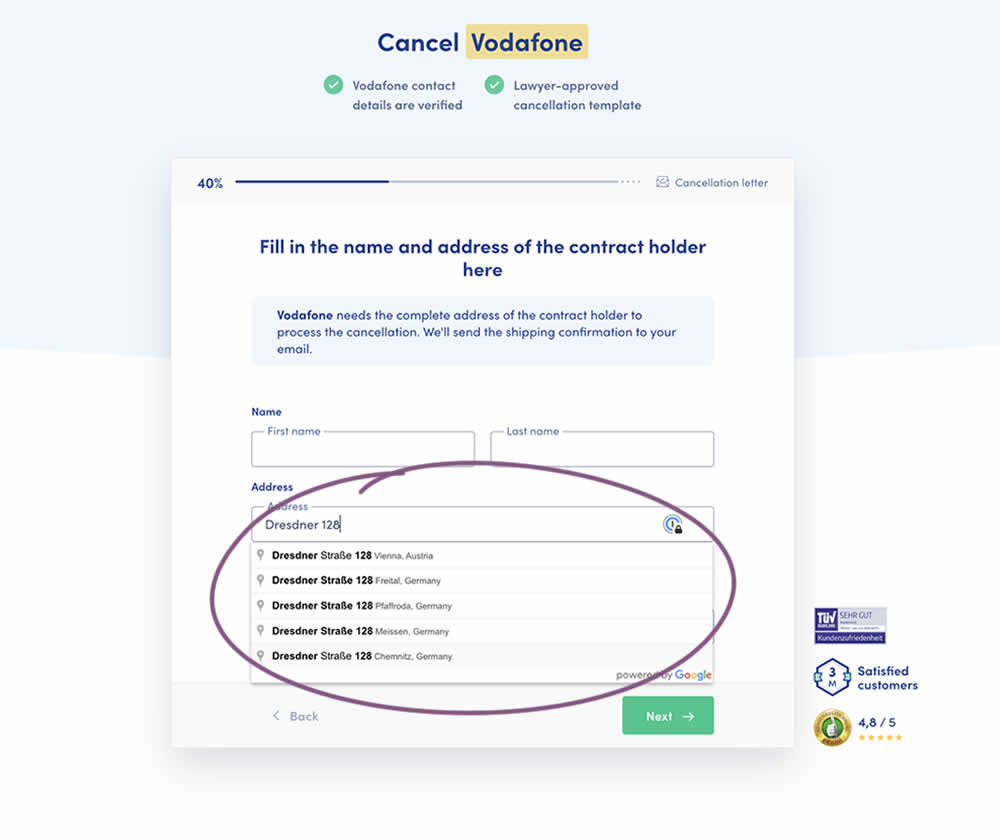 Does adding Google's address auto complete functionality to an address field help with higher form completions? This auto fill feature has been tested in the variation of a contract cancellation funnel. After selecting an auto completed address from a pulldown menu, the following fields were preselected: house number, zip code, city and country (potentially lowering friction?). Impact on successful form completions (contract cancellations) has been measured. Notice how the form also expanded progressively upon selecting the complete address in the variation.  
Test #412 on Volders.de by

Frederik Fröhle May 16, 2022 Desktop Mobile
Frederik Fröhle Tested Pattern #15: Bulleted Reassurances In Test #412 On Volders.de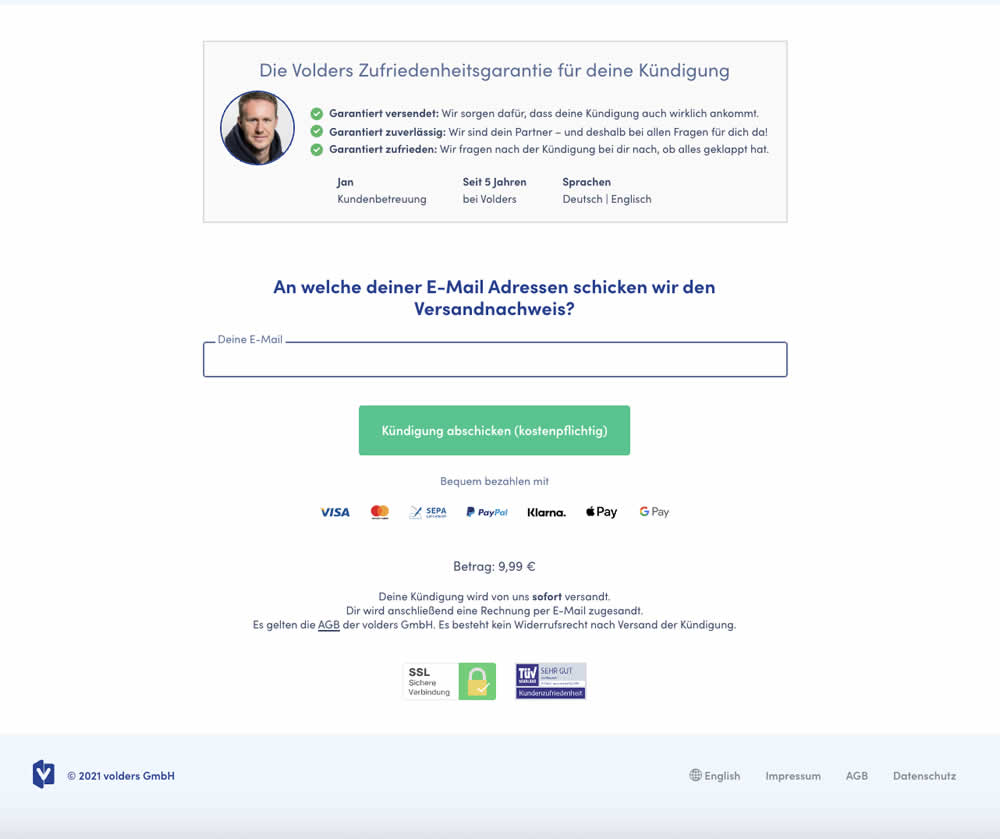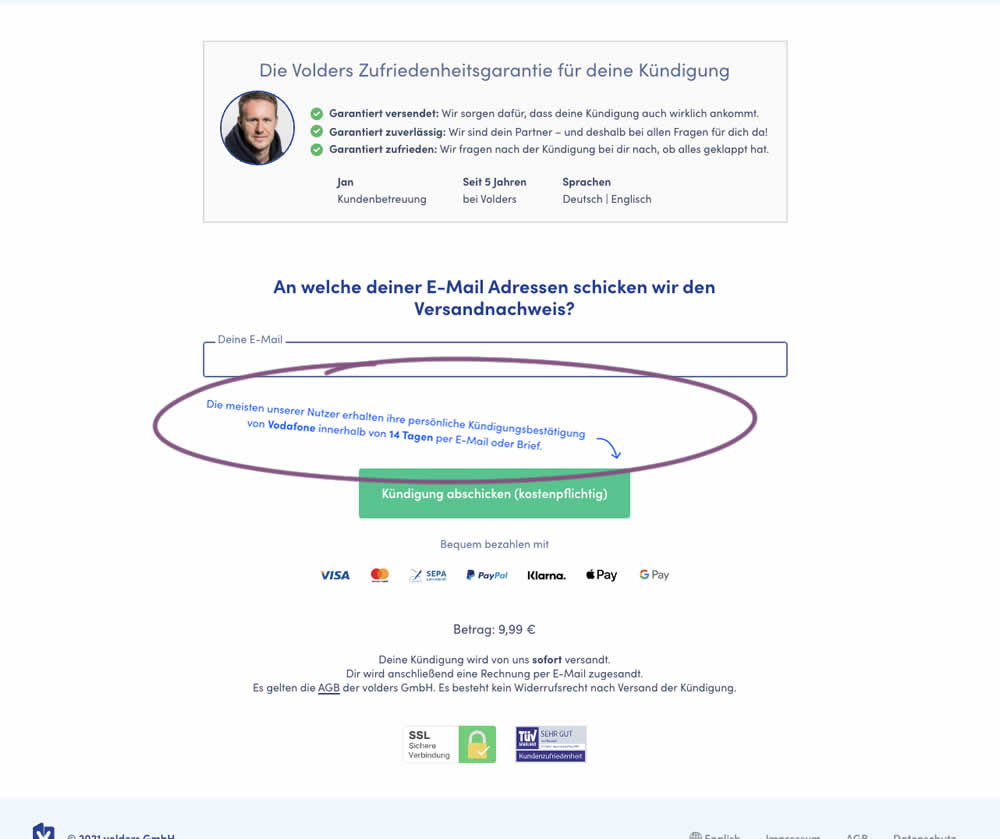 The Volders experimentation team assumed that adding information about how long it might take to get a cancellation confirmation near a CTA Button would result in higher cancellation requests (the paid service being offered).
The variation contained additional copy translated from German to: "Most of our users receive their cancellation confirmation from <vendor> within 14 days by email or letter."