3 Tests By Jesse Germinario
Test #321 on Elevate App App by

Jesse Germinario Oct 23, 2020 Mobile
Jesse Germinario Tested Pattern #11: Gradual Reassurance In Test #321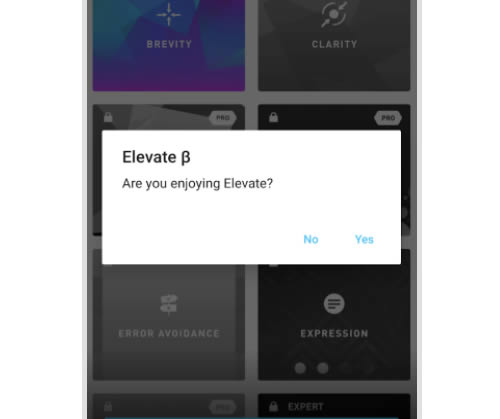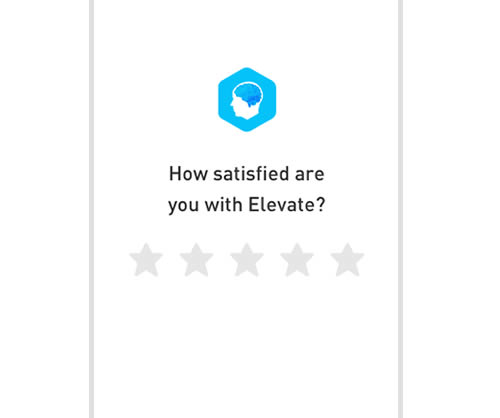 This experiment aimed to increase the number of application ratings from within the Elevate app. Success was measured by the number of users going towards Google Play to create the rating. The control version prompted users if they wanted to rate the app with a simple yes and no answer. The variation however presented the rating choice right away in the form of 5 stars - enabling users to express their choice sooner.
Test #291 on Elevate App by

Jesse Germinario Mar 30, 2020 Mobile
Jesse Germinario Tested Pattern #91: Forced Action In Test #291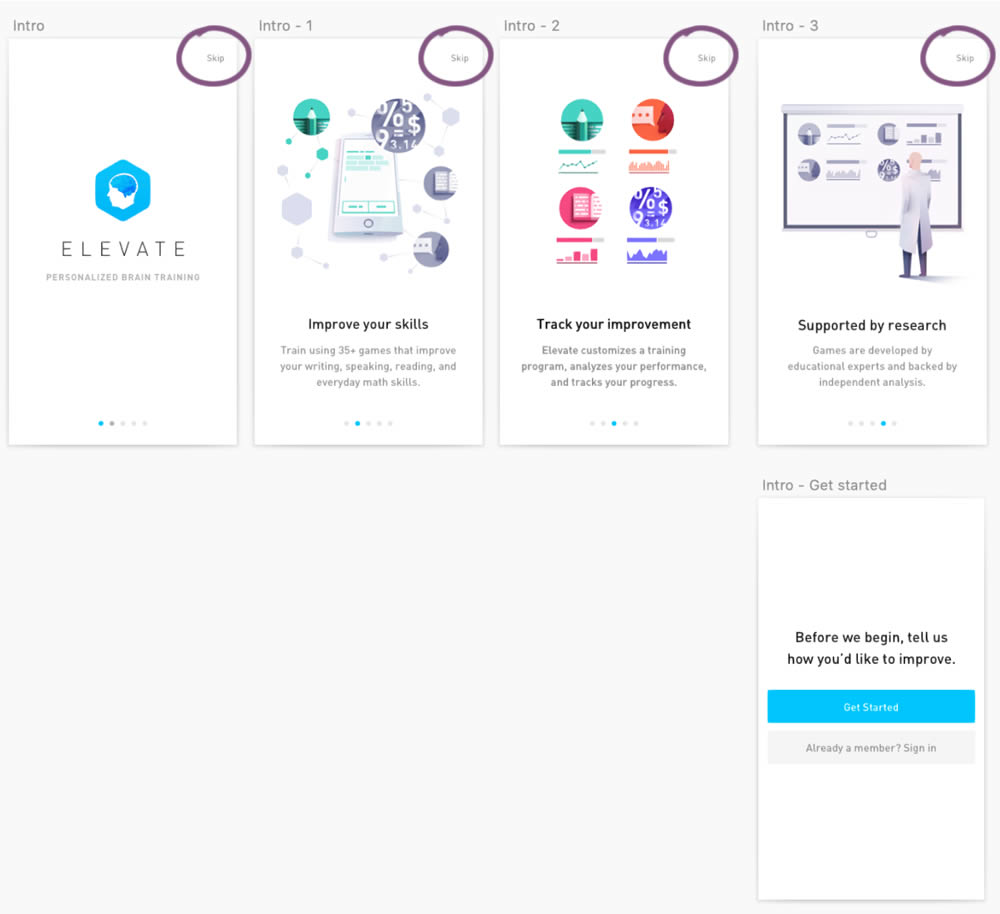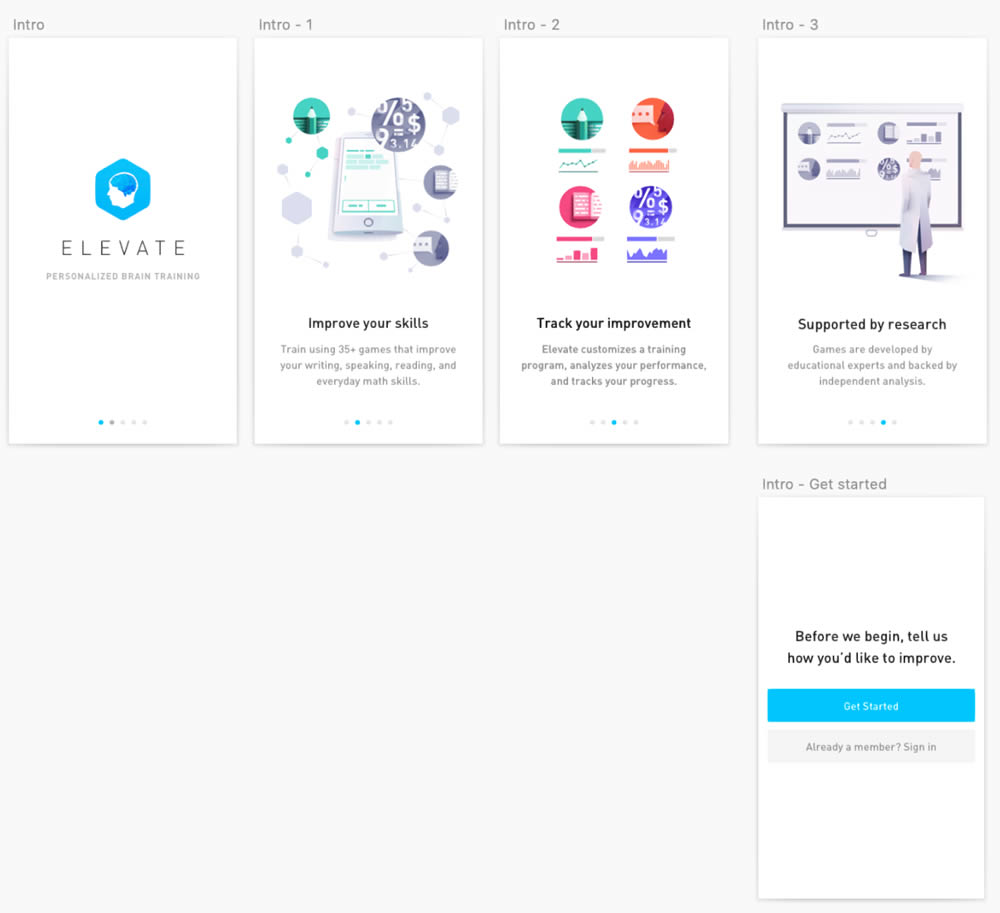 This experiment was ran on the initial onboarding screens of the Elevate App - right after installing and launching the app for the first time. The change was the removal of subtle "skip" links that fast tracked users to the signup/login screen (Get Started). Hence in the variation, all users had to scroll through the 4 introductory messages before being asked to create an account.
Test #273 on Elevate App by

Jesse Germinario Dec 19, 2019 Mobile
Jesse Germinario Tested Pattern #9: Multiple Steps In Test #273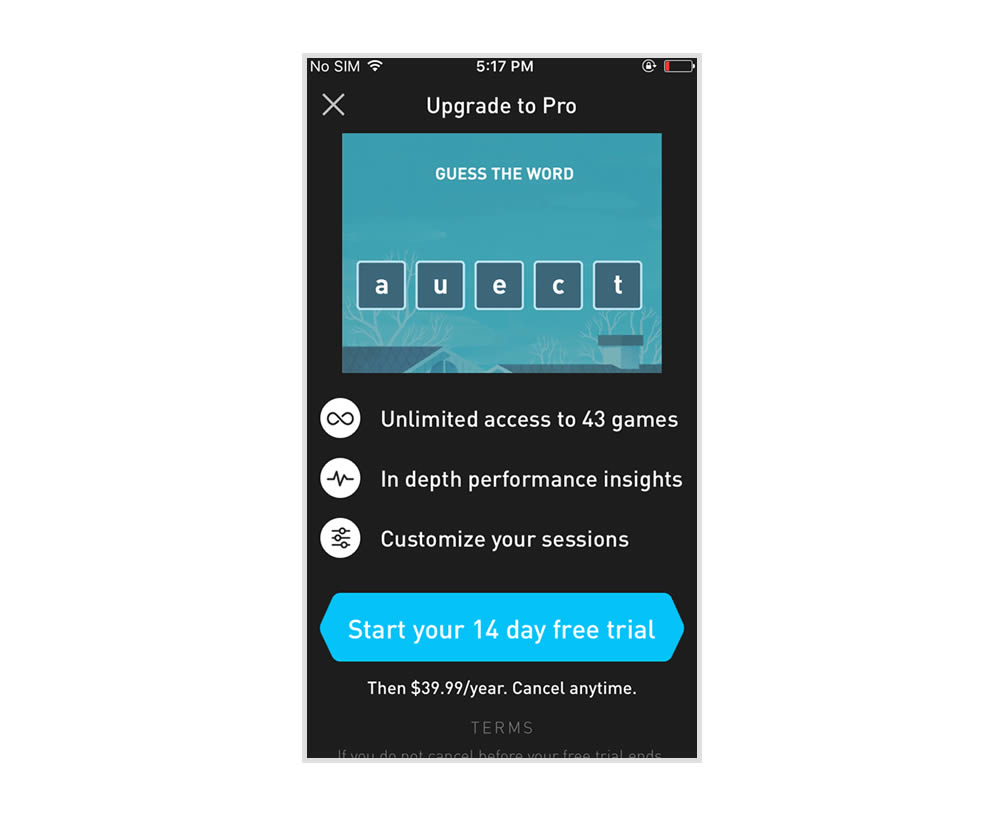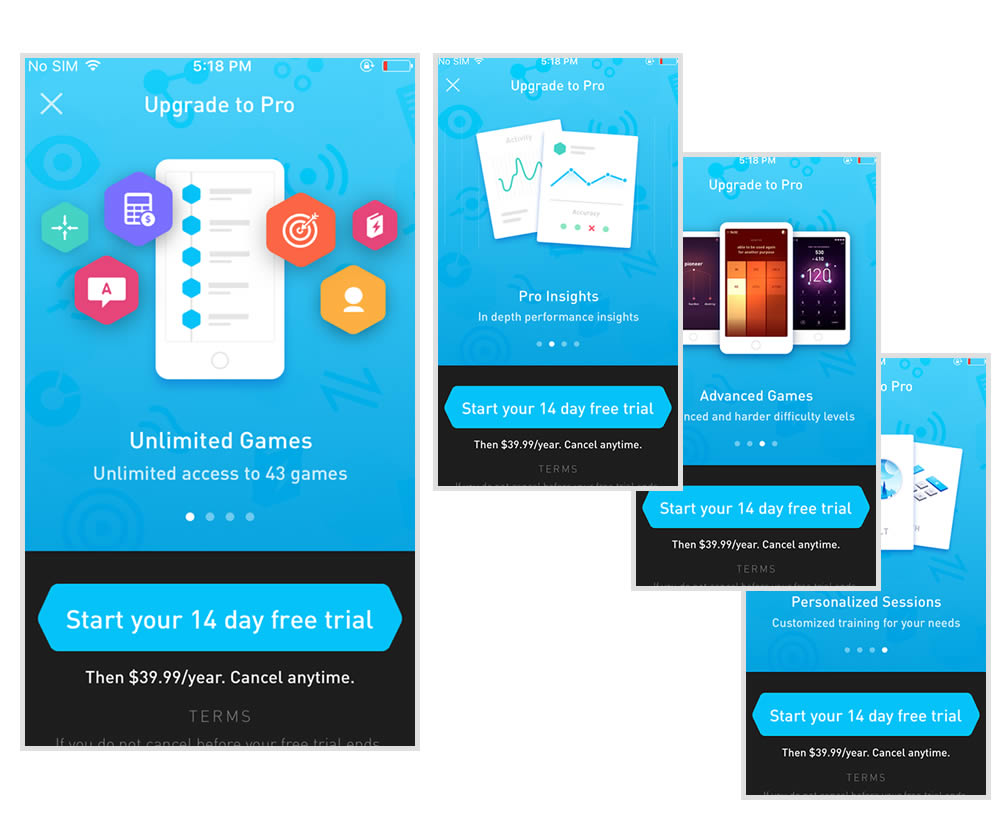 This experiment tests the impact of a different paywall screen on iOS. The current control paywall screen for 100% of iOS users was the animated pro screen. In this screen, users see an animation that gives shows glimpses of several Elevate games in action, as well as a bulleted list of key selling points for Pro. The proposed change (variant B) features a swipeable carousel of pages where each page has an image and some accompanying text explaining a different benefit of subscribing to Pro. The hypothesis is that we can lift conversion by showing users the alternate swiping paywall screen.