2 Tests By Karl Gilis
Test #238 on Suzuki.be by

Karl Gilis May 01, 2019 Desktop
Karl Gilis Tested Pattern #104: Static Image Options In Test #238 On Suzuki.be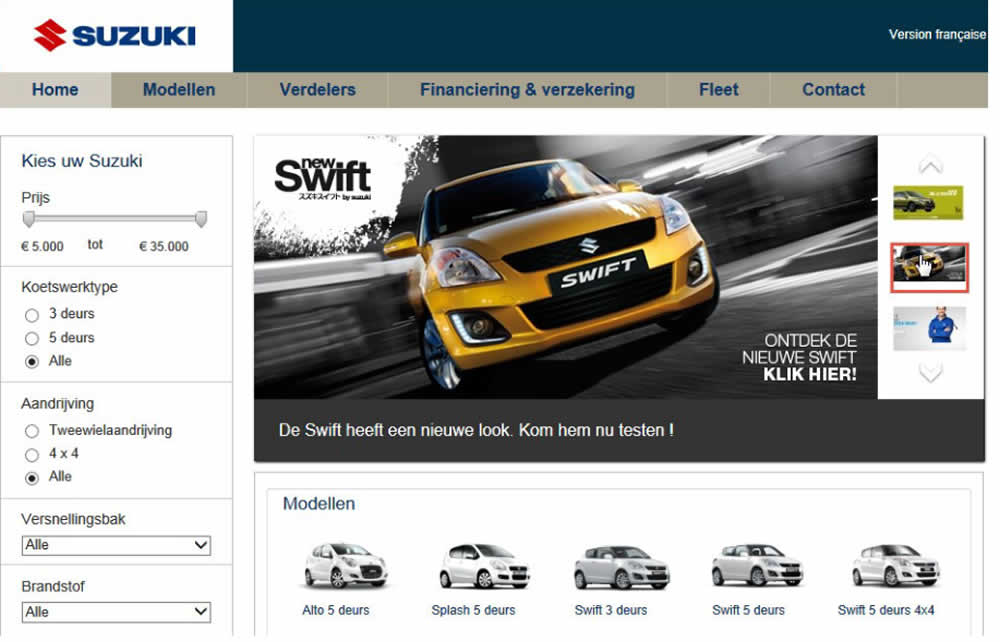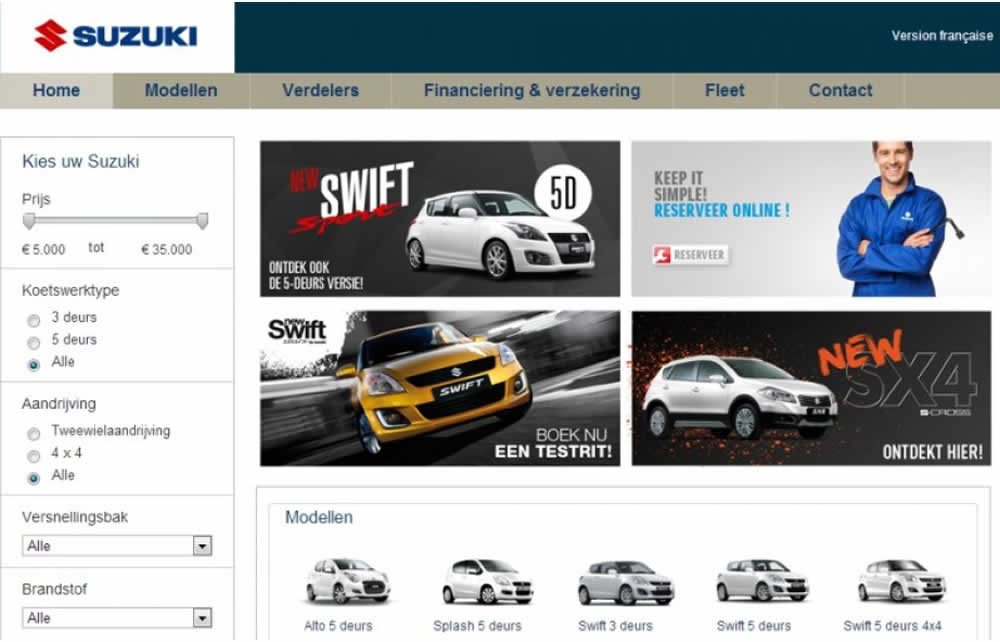 In this homepage experiment with a 4-slide carousel, the slides changed every 3.5 seconds and users could also choose another slide manually. In the variations, instead of the 4 slides in the carousel, static images were used to take up the same amount of space.
Test #207 on Suzuki.be by

Karl Gilis Nov 01, 2018 Desktop
Karl Gilis Tested Pattern #88: Action Button In Test #207 On Suzuki.be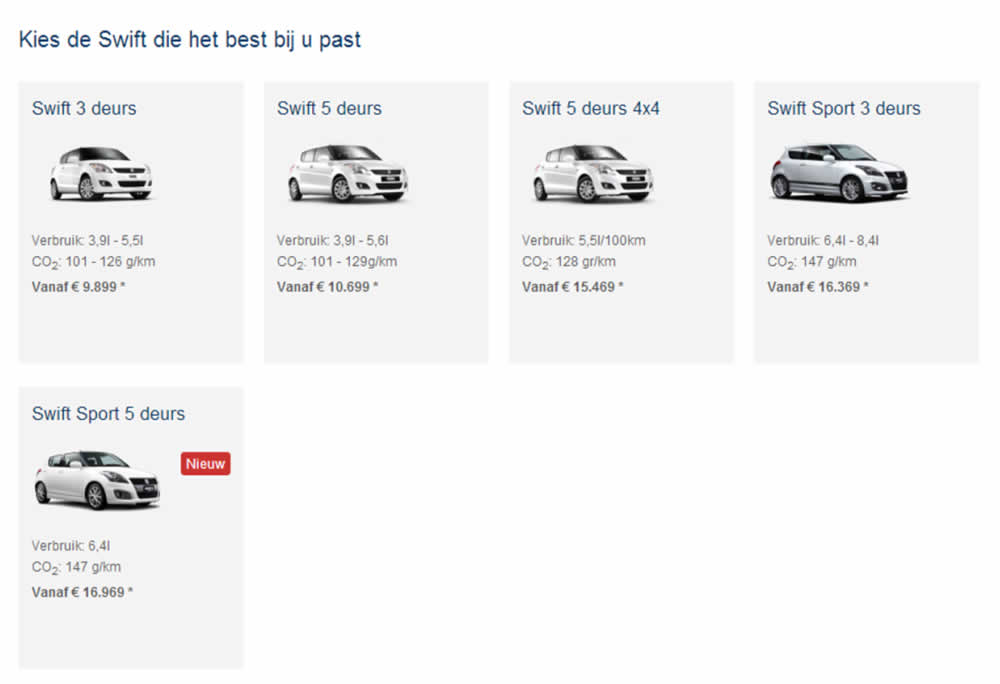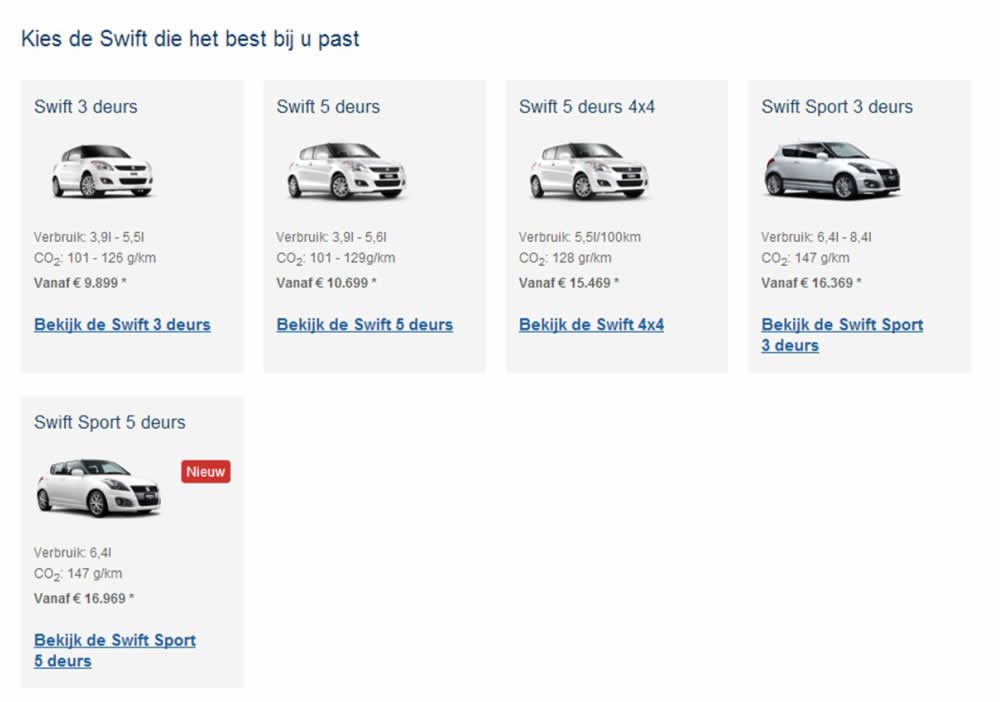 This test ran on the Suzuki Swift landing page. In the B variation, extra links with the following copy 'Discover the <name of car model>' were added for each sub product. (in Dutch: 'Bekijk de…').