2 Tests By Michael McSweeney
Co-Founder | Head of Product at Shmoody
Test #505 on Shmoodyapp.com by

Michael McSweeney Nov 28, 2023 Mobile
Michael McSweeney Tested Pattern #52: How It Works In Test #505 On Shmoodyapp.com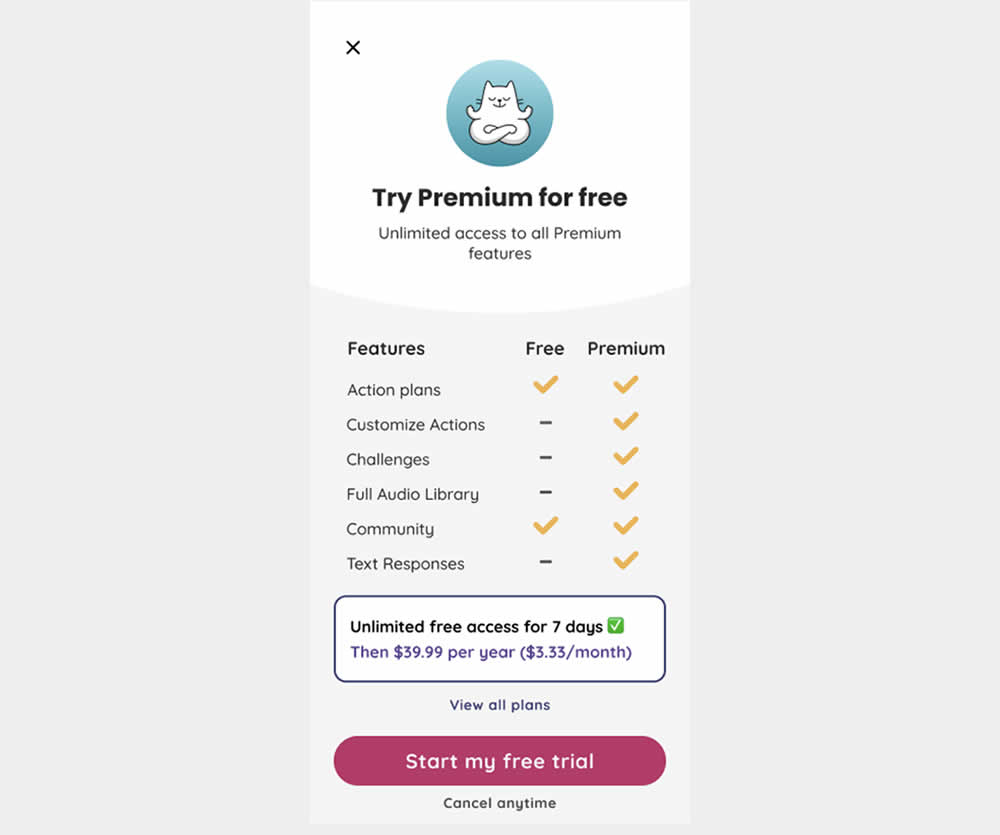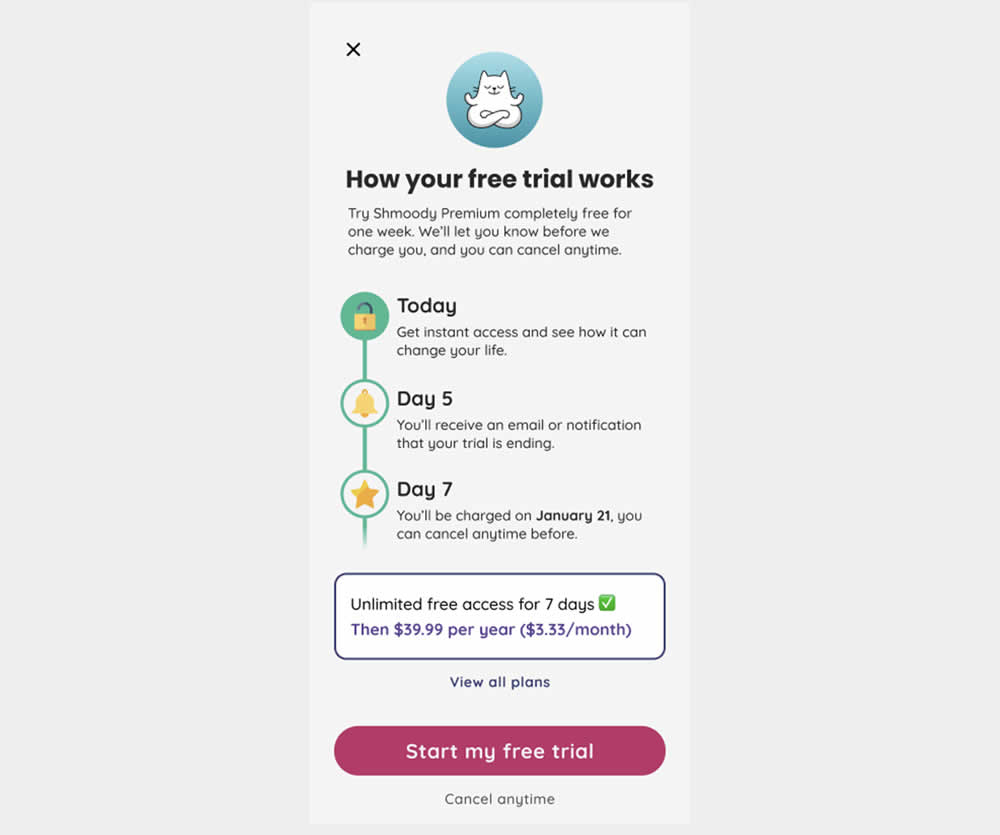 In this experiment, new paywall copy and messaging was used to encourage more users to signup and pay for access to a mental health app. The variation reinforced that users would be receiving a full featured application, with reminders about the upcoming billing. It reinforced that users will have a full week to decide and potentially cancel their application. Impact on lagging +7 day later transactions was measured.
Test #499 on Shmoodyapp.com by

Michael McSweeney Oct 20, 2023 Mobile
Michael McSweeney Tested Pattern #99: Progress Bar In Test #499 On Shmoodyapp.com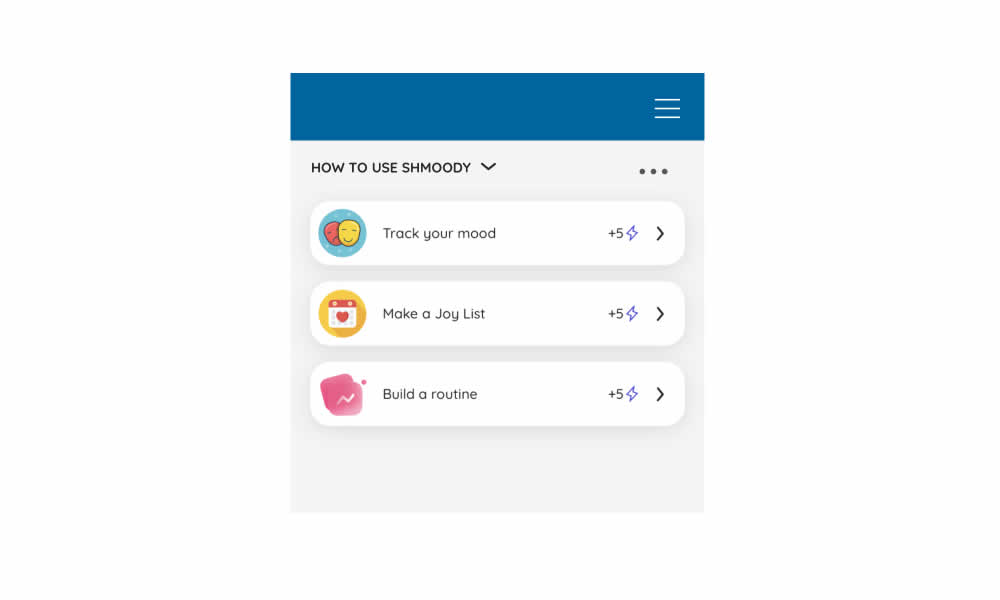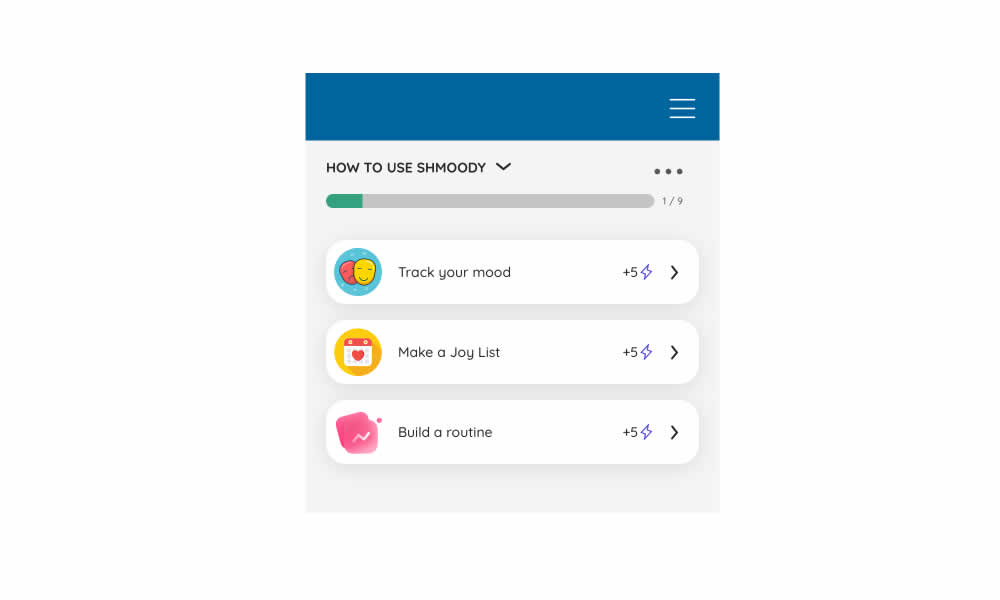 In this experiment, a progress bar was added to a signup flow of a mental health app. It appeared on numerous steps of a onboarding flow. Impact on signup completions and checkouts was measured.