BetterUI Challenge: Hey Booking.com Can You Try & Test Exposed Options?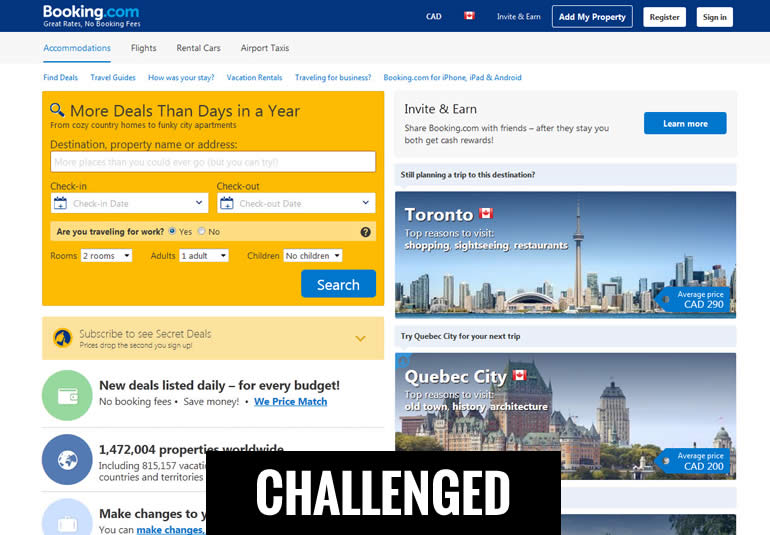 Booking.com has a nice homepage - but it could be better. So today I'm openly challenging their homepage in a very simple way. First, I am predicting that the Exposed Options pattern that surfaces clear and beneficial choices will generate more property searches (hopefully followed by more bookings). Secondly and more exciting, I am also challenging you to beat and improve upon our concept by sharing your optimization ideas in the comments. We'll then encourage booking.com to test both our and your variations together. You in?
In More Detail Here Is What We Need From You:
Look at our top variation B (shown below) and for each UI improvement that you think will drive more searches (and deeper bookings), share it as a comment.
Multiple comments are fine but keep each comment tied to 1 idea for easier prioritization
Vote on your own or other people's ideas and let's try to surface the best ones to the top
Tweet-Challenge Booking.com to make this happen (I picked Stuart Clarke-Frisby & Andy Warburton to take on the challenge) :)
Variation B: Our Challenger Concept
Here is one of our very simple concepts for booking.com to a/b test which contains the Exposed Options pattern as the key change.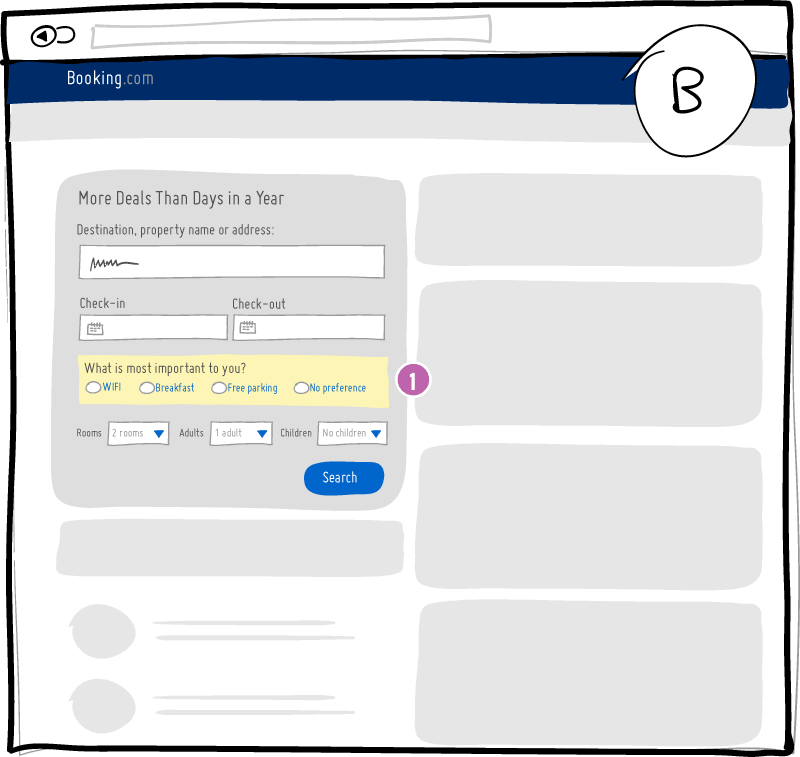 Exposed Work Options


Booking.com already shows the option to answer the "are you travelling for work?" question with a simple "yes" or "no". This however isn't very clear why it's being asked. It's prying into the privacy of the user without providing much benefit. When one hovers over the tool-tip, it can be discovered that answer "yes" really means "wifi", "free parking" and "breakfast" priority. So, in our concept all that we're doing is exposing these 3 options right away on the homepage. These are highly beneficial choices which some users could care about.
How Do I Know It Will Win?
It's not me, it's the pattern. Although I am never 100% certain, I am very confident on this one because I have observed 6 past a/b tests with similar changes in Datastories Pattern #14. We have gathered 5 positive out of 6 tests with a median +9.8% effect. So that's what we're using to predict this. Here is a sample: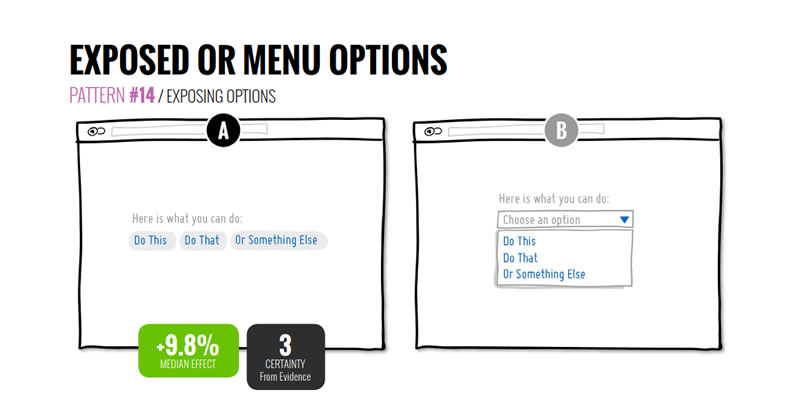 Variation C: Share Your Best Ideas + Vote On Comments
Now onto your turn. Please share your own ideas on how we can improve variation B. Just a reminder, please keep 1 comment to 1 idea. Ready? Let's do this.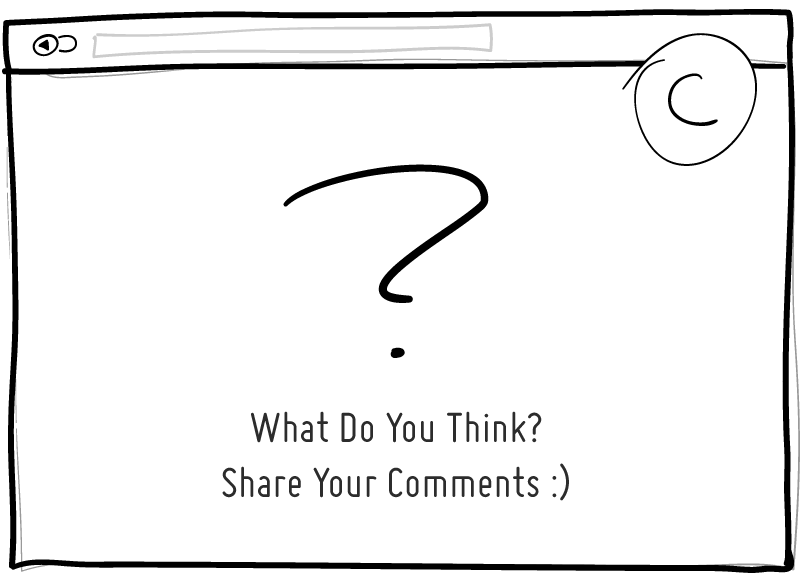 Tweet Challenge Booking To Encourage The Test
If you'd like to help and make this happen, nudge Booking a little to encourage some open experimentation. Here is a tweet link that you could use:
Tweet To Booking To Encourage Them To Test This
---