Evidence #63: A Possible +23% Adds To Cart
Thanks to Doug Baltman from Yotpo.com for sharing Evidence Test #63. The key change of this experiment was an introduction of Instagram photos taken by customer with the product itself. This test is giving us +0.5 certainty points favoring the use of such product photos and gives rise to Pattern #12.
What Can We Learn From This Test?
The test introduced a single isolated change - which makes analysis easier. The measure of "Adds To Cart" although isn't as deep as true sales (and therefore probably lower than sales), does contain some purchase intent. Overall we are able to extract a +0.5 certainty score from this test in favor of showing product photos.
---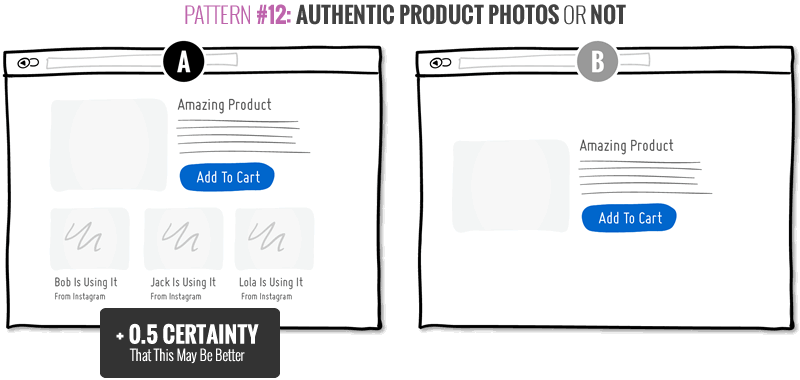 ---
Get The Full Pattern Along With Others To Increase Your Conversions
---