Bol A/B Tests And Rolls Out Expanded Color and Brand Filters
I managed to detect a nice little experiment on Bol's listing screen with at least 2 cascading variations. The experiment expanded more horizontal filters providing customers to narrow their search results with color and brand options. The last variation also added a wizard style interaction where a numer of search criteria are asked step-by-step. It now looks like the experiment completed with the C variation taking the lead into implementation. Although slightly confounded, the more visible filters are consistent with the already highly predictive Exposed Menu Options pattern.
A - May 19, 2020 Screenshot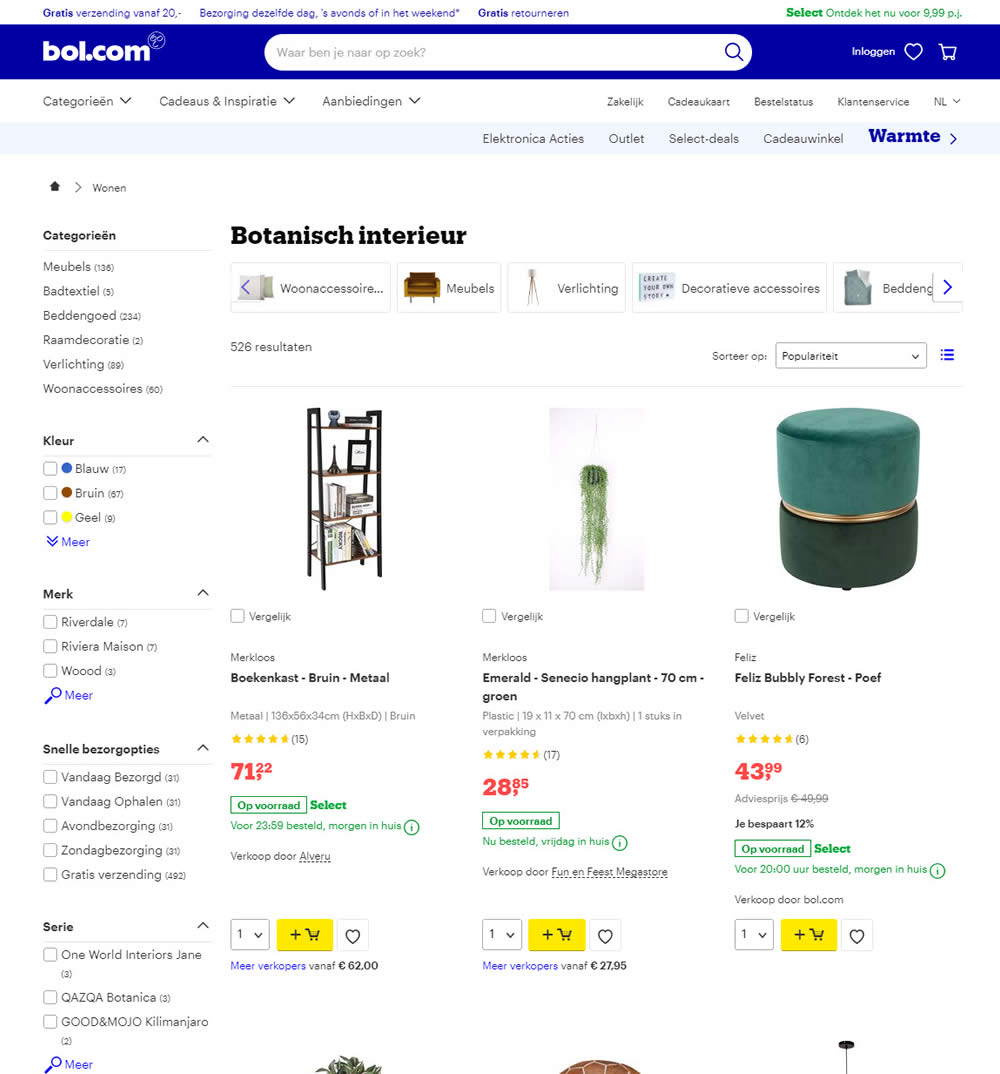 B - May 19, 2020 Screenshot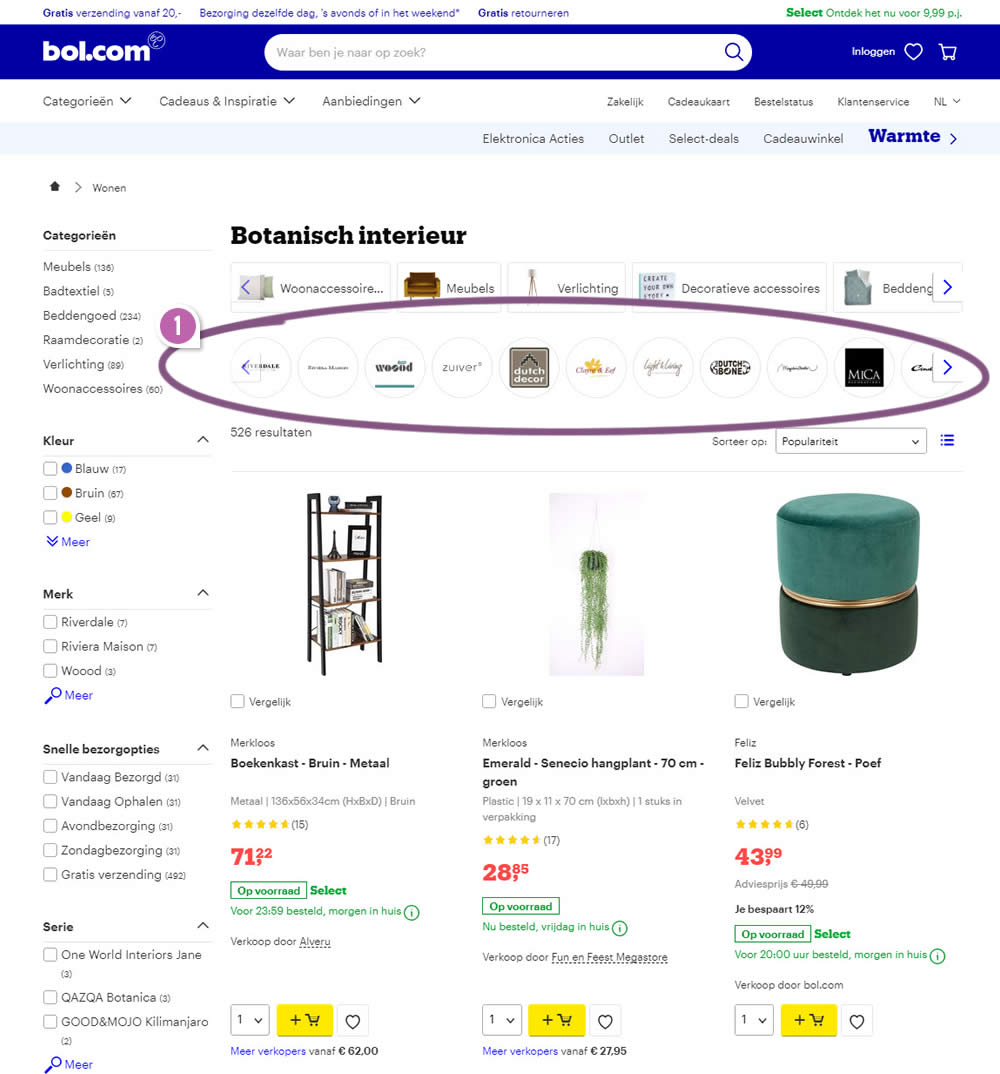 IMPLEMENTED Confirmed Jun 15, 2020
C - May 19, 2020 Screenshot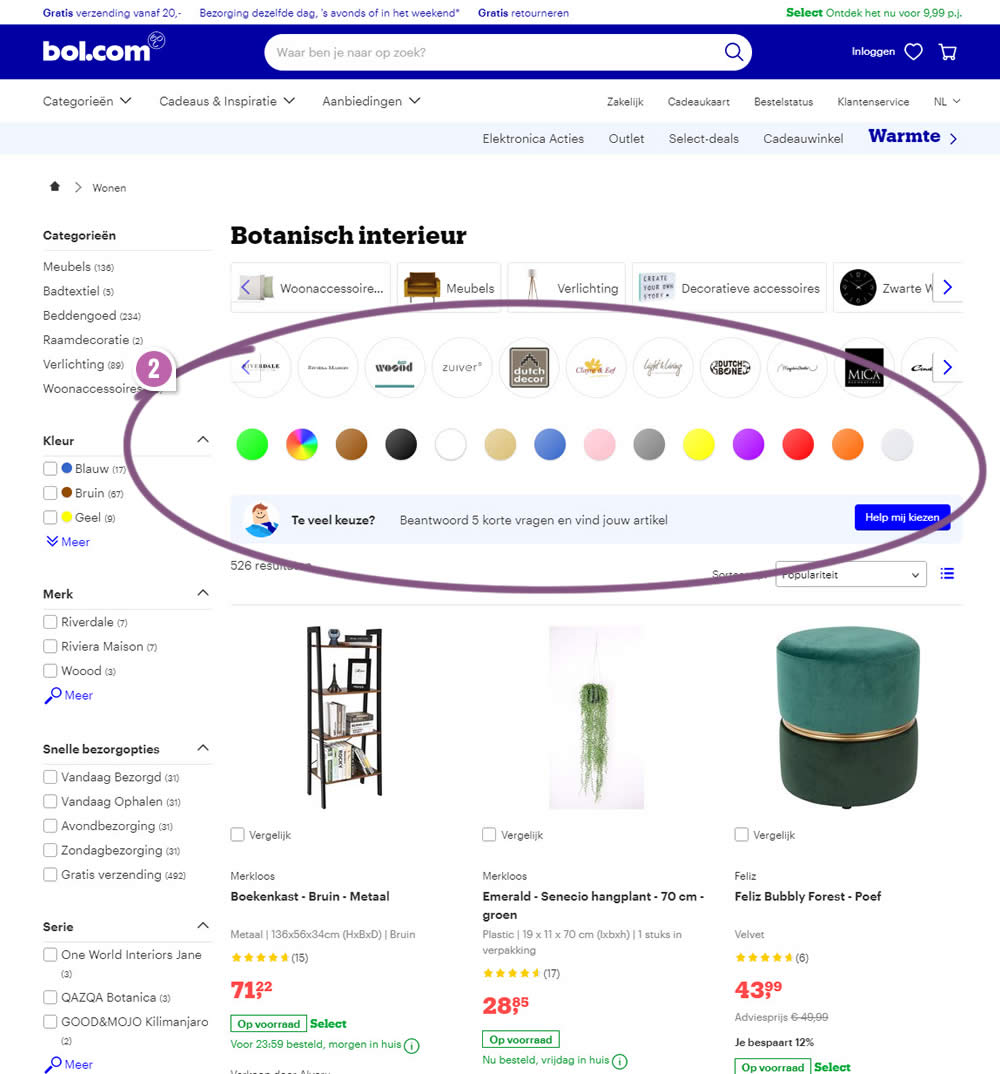 Highlighted UI Changes From This Leak
Brand Options




In this variation we can see that Bol only tested the addition of the brand filters. These filters stretch horizontally and since there are quite a few brands, they also added left and right arrows to enable scrolling.

Brand Options + Color Options + Filter Wizard




In the C variation we see the brand options (cascaded from B), along with the added color options and filter wizard. Because two core changes were incorporated in here, we can't really say which of them contributed (and by how much) to the implementation decision. Nevertheless, given that the Exposed Menu Options patterns has worked so many times before, I would not be surprised that it had the greatest positive effect..