Bol Replicates Airbnb's Experiment Which Confirms A Better Customer Rating Format
Bol has been noticed a/b testing at least 3 different versions of customer rating formats on their product detail pages. More interestingly, whether the e-commerce giant is aware of it or not, this can be considered a direct replication of a very similar Airbnb A/B test ran in the past. In the end, the version that combined both rating averages and totals was implemented - hinting at the best outcome.
We're also collecting similar experiments as this under the Customer Star Ratings pattern.
A - Sep 3, 2020 Screenshot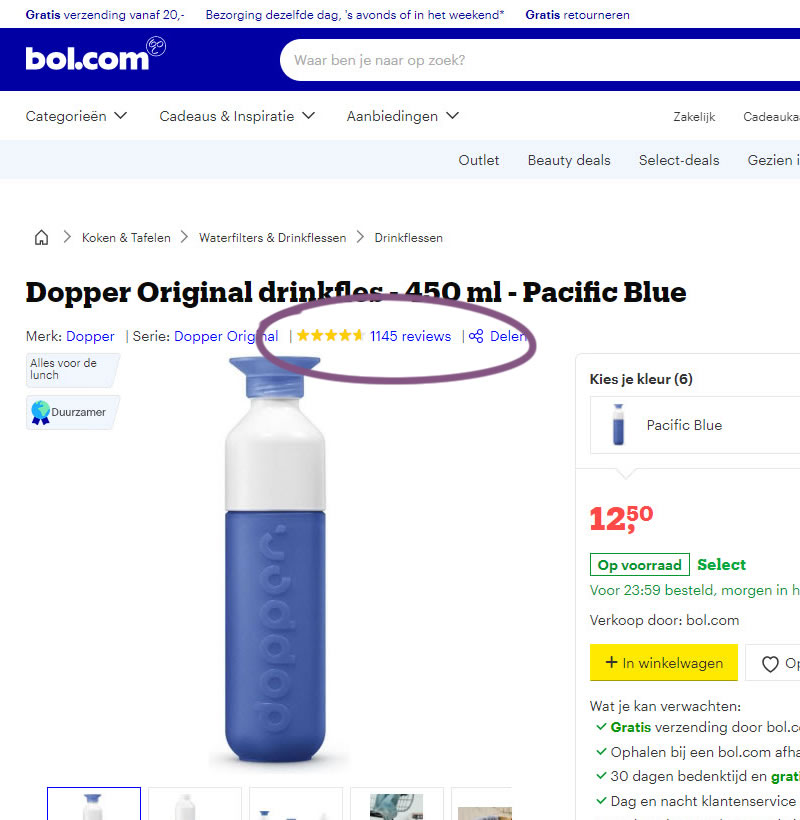 B - Sep 3, 2020 Screenshot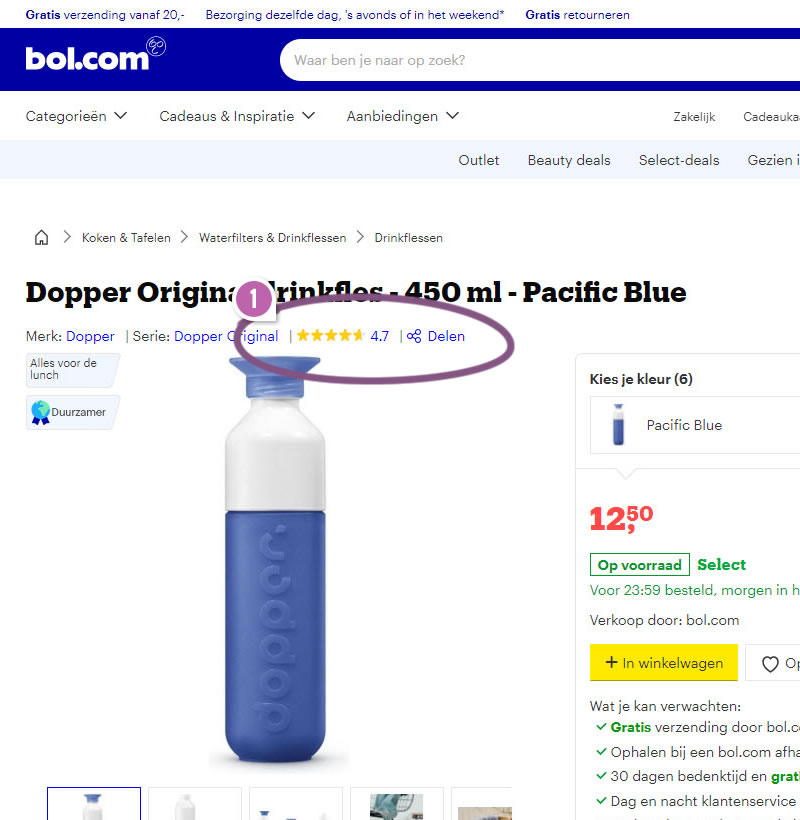 IMPLEMENTED Confirmed Sep 23, 2020
C - Sep 3, 2020 Screenshot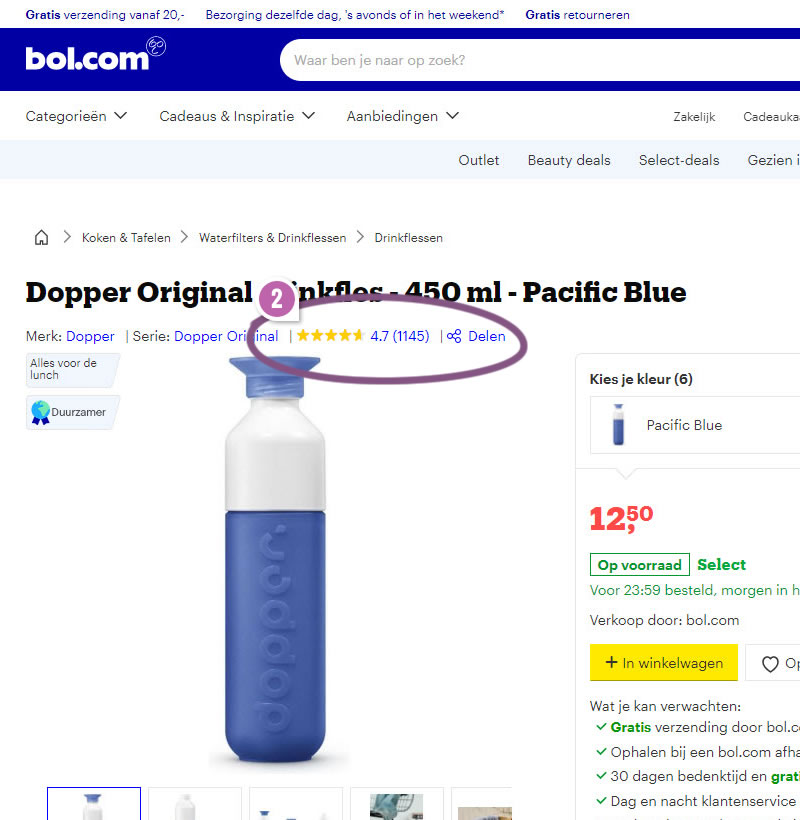 Highlighted UI Changes From This Leak
Rating Average Only




In the B variation we see a ratings only approach that most likely shows an average rating score (4.7). 

Rating Average With Totals




In the C variation we can see a combination of rating averages (4.7) with totals (1145) and this has been implemented across Bol's product pages. Why did this do better? Perhaps this format simply shows a more powerful form of social proof. It communicates both the degree of customer satisfaction with the magnitude of how many customers have actually made the purchase.
Previous Bol's Product Leaks: