7 New Experiments - July 2018 Summary
Every month we cross-pollinate testing ideas between companies and then publish the results as we look for repeating patterns. Here is an overview of the 7 experiments we obtained and published this month:
TEST 191:
Can Sales Be Increased

On Diamoncandles.com By Replacing A Hamburger Icon With A Label?

This is one of the classic hamburger icon a/b tests that Peep Laja shared with us to be published as Test 191.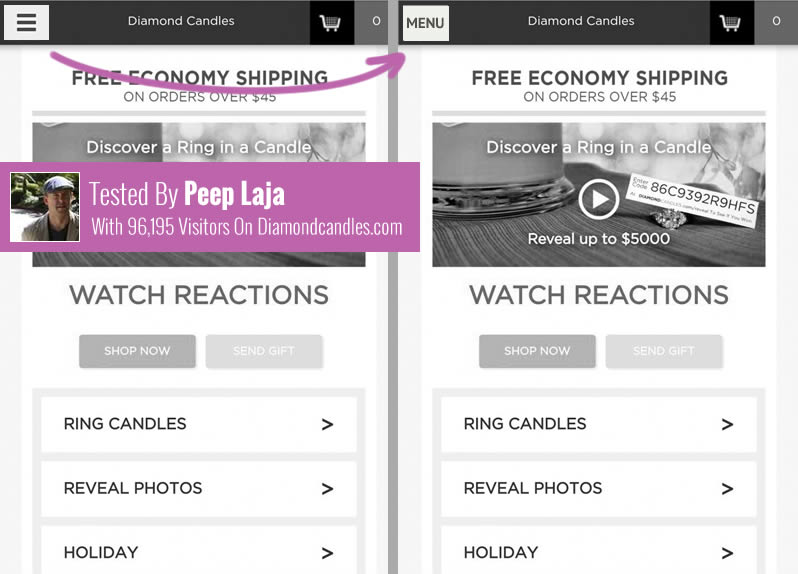 TEST 190:
Can Sales Be Increased

On Diamoncandles.com By Adding A Label To A Hamburger Icon?

Similarly to the above, Peep also tested adding a label to the hamburger icon which we published as Test 190.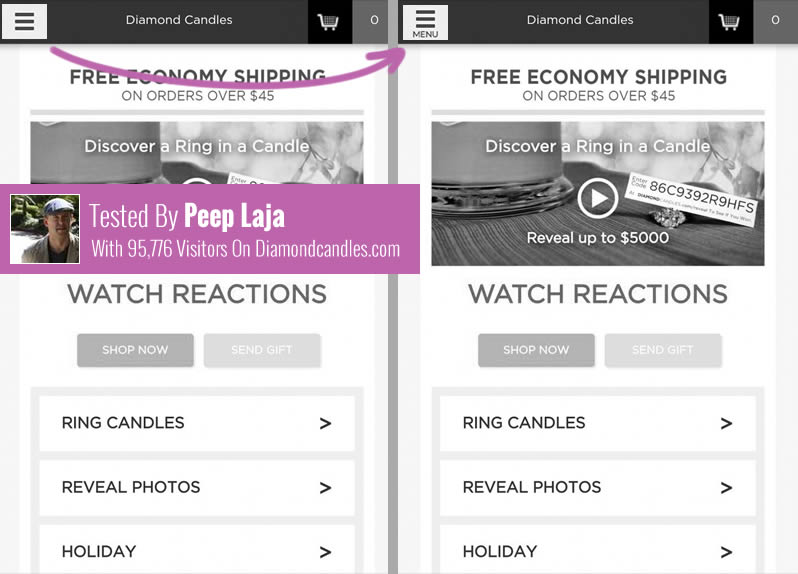 TEST 189:
Can Signups Be Increased

On Yummly.com By Showing The Number Of Recipes & Number Of People Using The Site?

In this high power test, Kimberly displayed two numbers on a signup funnel screen for a leading recipe site. One of the numbers showed the count of available recipes and the other number showed the user count (as social proof). The test result was published here.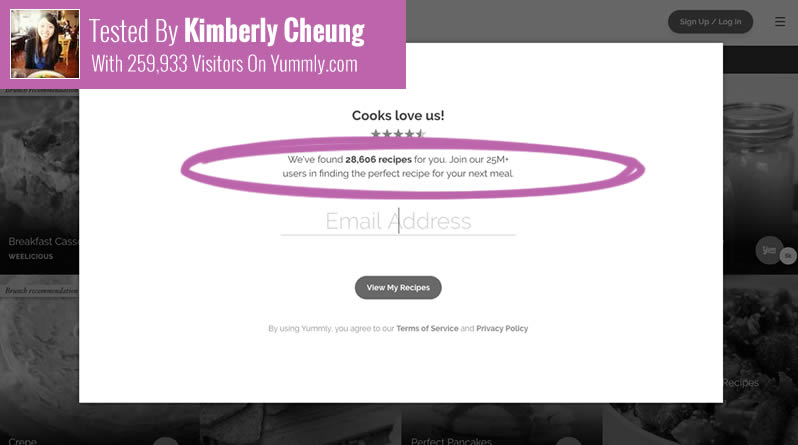 TEST 188:
Can Leads Be Increased

On Thomasnet.com By Showing A Testimonial At The Bottom Of The Page With An Extra Button?

Julian tested a testimonial at the bottom of a long lead page with the following results.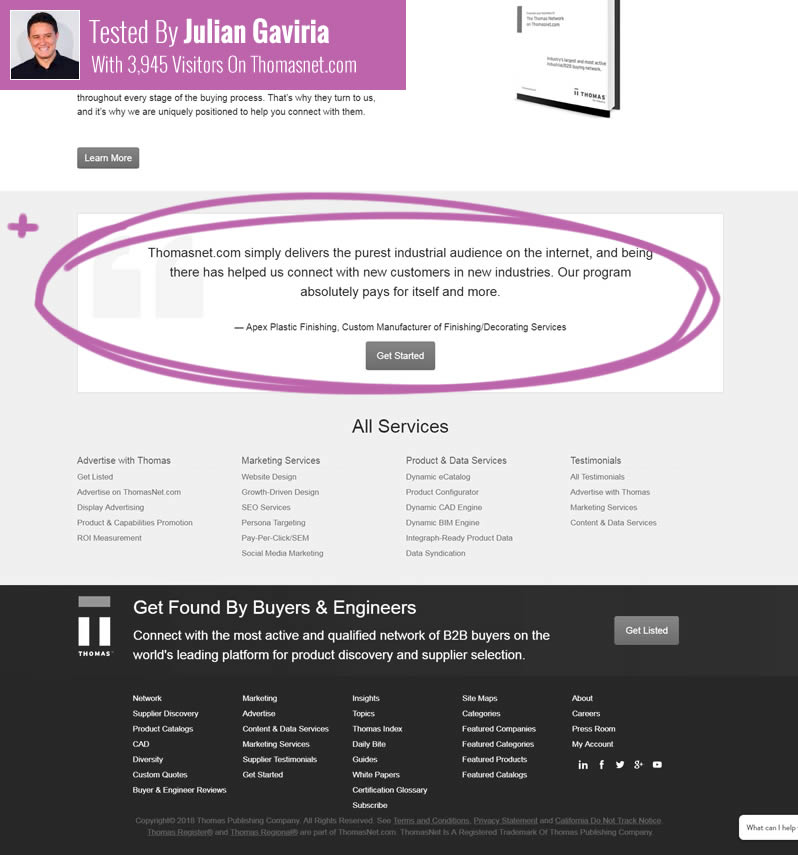 TEST 187:
Can Course Sales Be Increased

On Trydesignlab.com By Personalizing The Call To Action (Lead Magnet->Enrollment)?

Will ran a personalization test where a button "evolved" from a lead-magnet button (obtaining a course syllabus) to a course enrollment one (the next step) as a user completed the first task task. The result has been published in Test 187.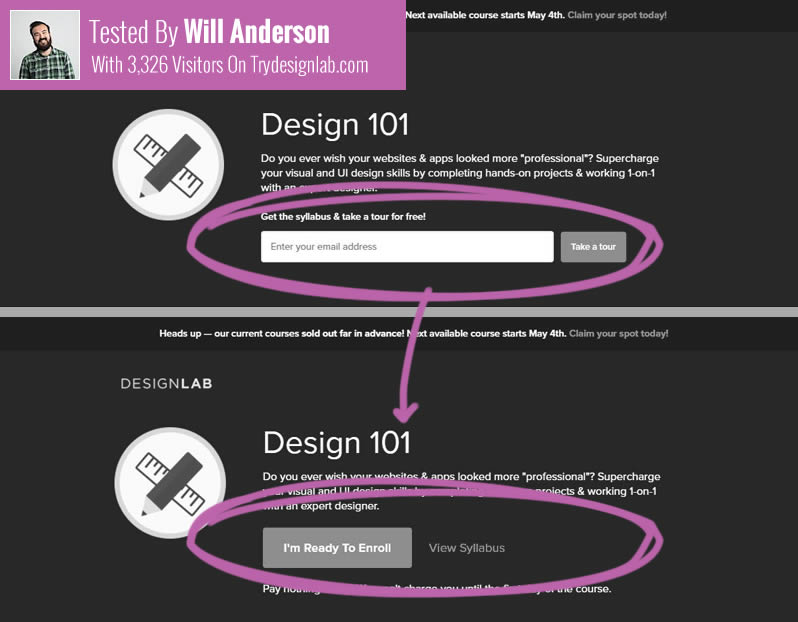 TEST 186:
Can Sales Be Increased

By Making Product Categories More Visible (Exposing Them From A Menu)?

Devesh from GrowthRock tested an exposed navigation menu and shared the results in Test 186. Exposing menu options has also been tested numerously as Pattern #14 with similar results.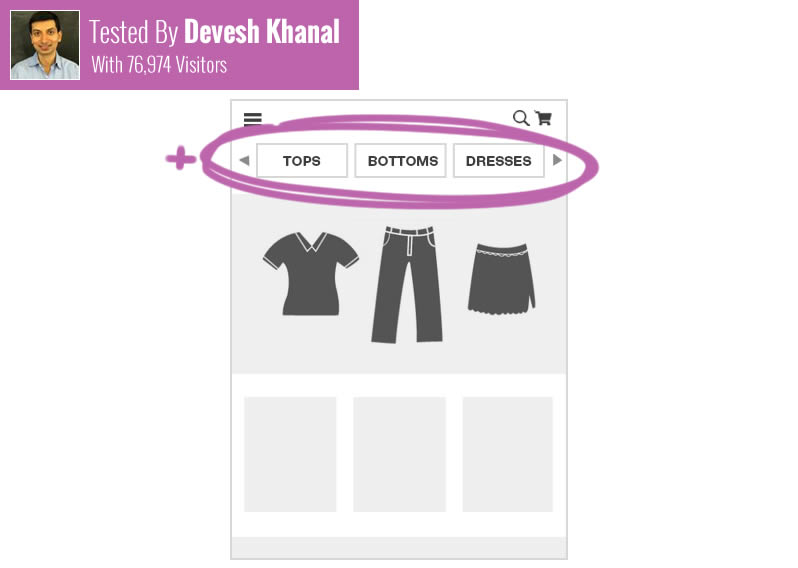 TEST 185:
Can Leads Be Increased

On Retrome.pl By Lifting The Call To Action Higher Above The Fold (By Removing A Photo)?

In this simple mobile test, a long photo was removed which lifted a quote request button above the fold. The result has been published and is also tracked more generally as Pattern #49: Above The Fold Call To Action.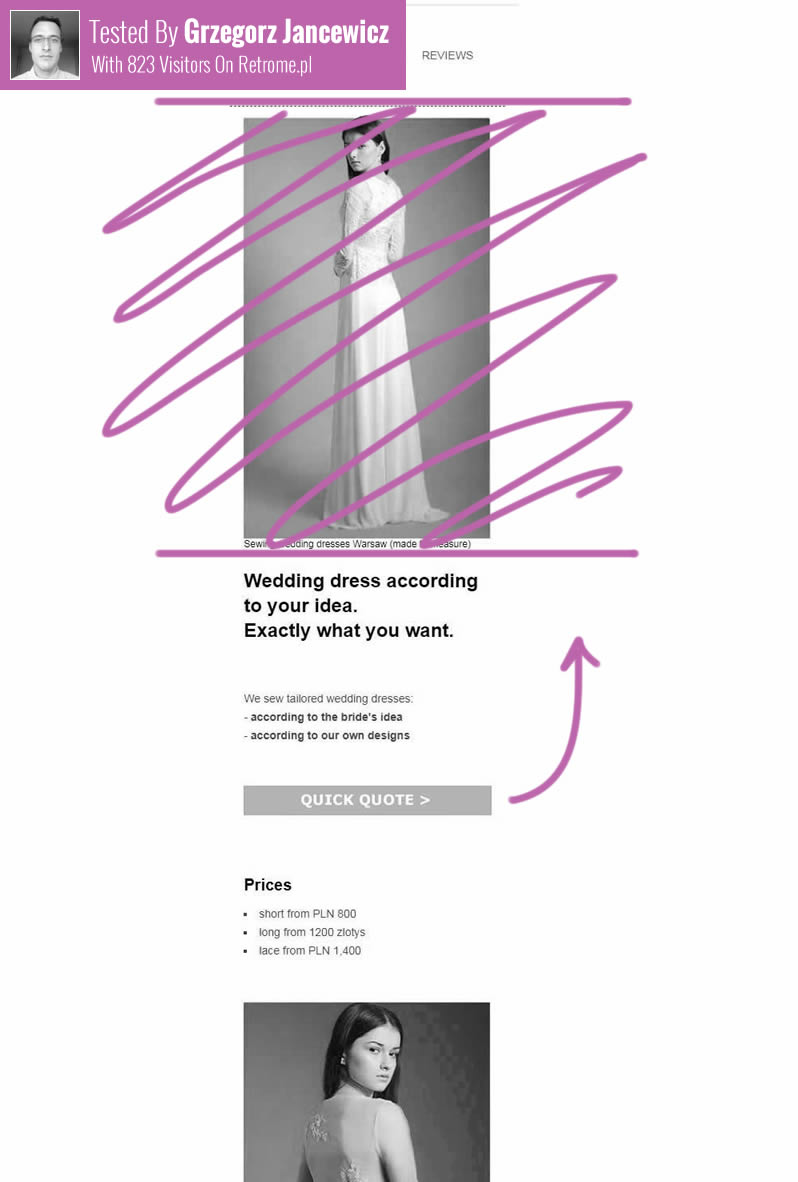 ---