UI Challenge: What Should We Change On Any Of These 3 Screens For More Signups?
We are starting an exciting optimization project and need your ideas to achieve lift, together. We know that there is immense knowledge, wisdom and experience in each and every one of you, and if tapped into, will make for a greater impact. We are also super interested to see what kind of optimization ideas surface to the top that will move us a little outside the box. Join us in this experiment by sharing your ideas for improving the following 3 screens.
About The Optimization Challenge
A SaaS business with an online version of the pomodoro technique (time management technique with 25 minute task intervals) would like to optimize for more signups as their primary metric. Below are three consecutive screens which are part of the signup funnel. We're looking for your ideas, which we'll then test, and share the findings in a future blog post and Datastory issue. Authors will be given full credit for any winning ideas. Ready? Tell us how we can improve the following screens:
In More Detail, Here Is What We Need From You
For each UI improvement that applies to any of the screens below (1, 2 or all), share it as a comment
Multiple comments are fine, but please try to keep each comment tied to 1 idea for easier prioritization
Vote on your own or other people's ideas and let's try to surface the best ones to the top
Primary metric to focus on are any signups for any of the plans (free is fine)
Secondary metric will be users that become paying customers (might not have enough sensitivity)
Based on your input, we'll design the a/b test or number of tests
Winners
The authors of the ideas that generate significant wins in the A/B test will receive any single Datastory of choice along with full credits.
The top 3 idea authors with the most upvotes will also receive a freebie GoodUI Fastforward template.
The Homepage

The Pricing
The Signup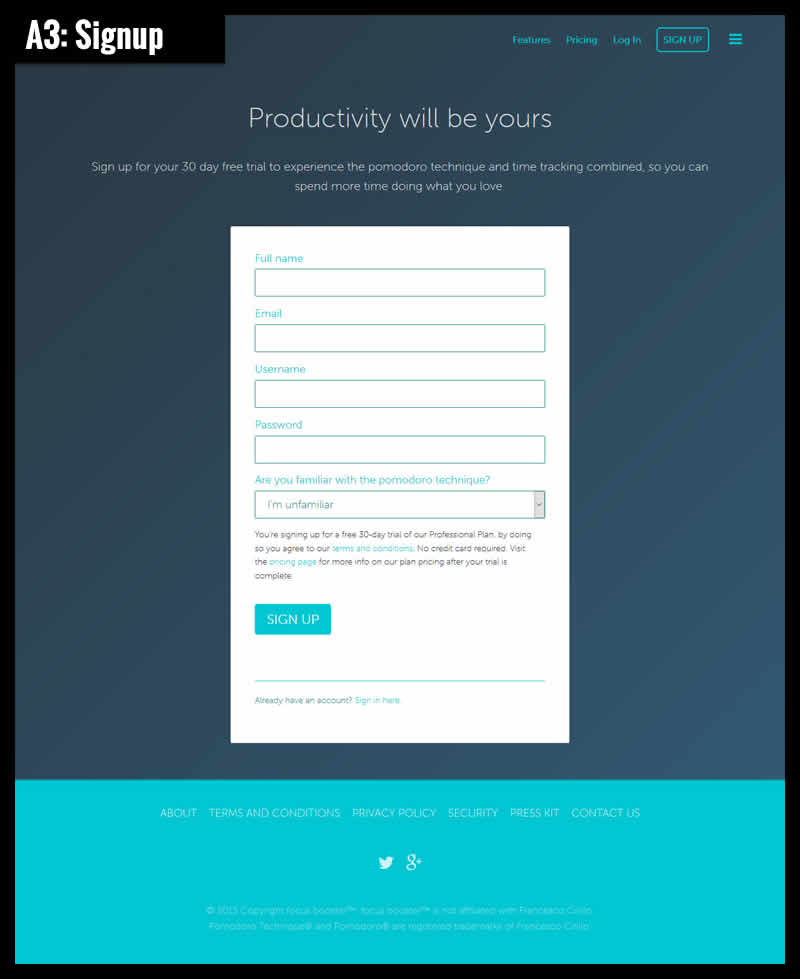 Share Your Ideas For Improving Signups + Vote On Other Ideas
Please share your ideas on how we can increase signups on any of the screens above. Just a reminder, please keep 1 comment to 1 idea. Let's do this and leave your reply.
Update [Feb 9]:

Here Is What We Will Test

A huge thanks for sharing all the amazing feedback! We took your ideas and came up with these concept variations which we will be testing. We'll probably need a few weeks to get this built + 1 month to get it tested. Any final suggestions? Again, thanks so much for making this possible.
---
---