2 Tests By Daria Kurchinskaia
Test #428 on Volders.de by

Daria Kurchinskaia Aug 16, 2022 Desktop Mobile
Daria Kurchinskaia Tested Pattern #26: Cart Reminder In Test #428 On Volders.de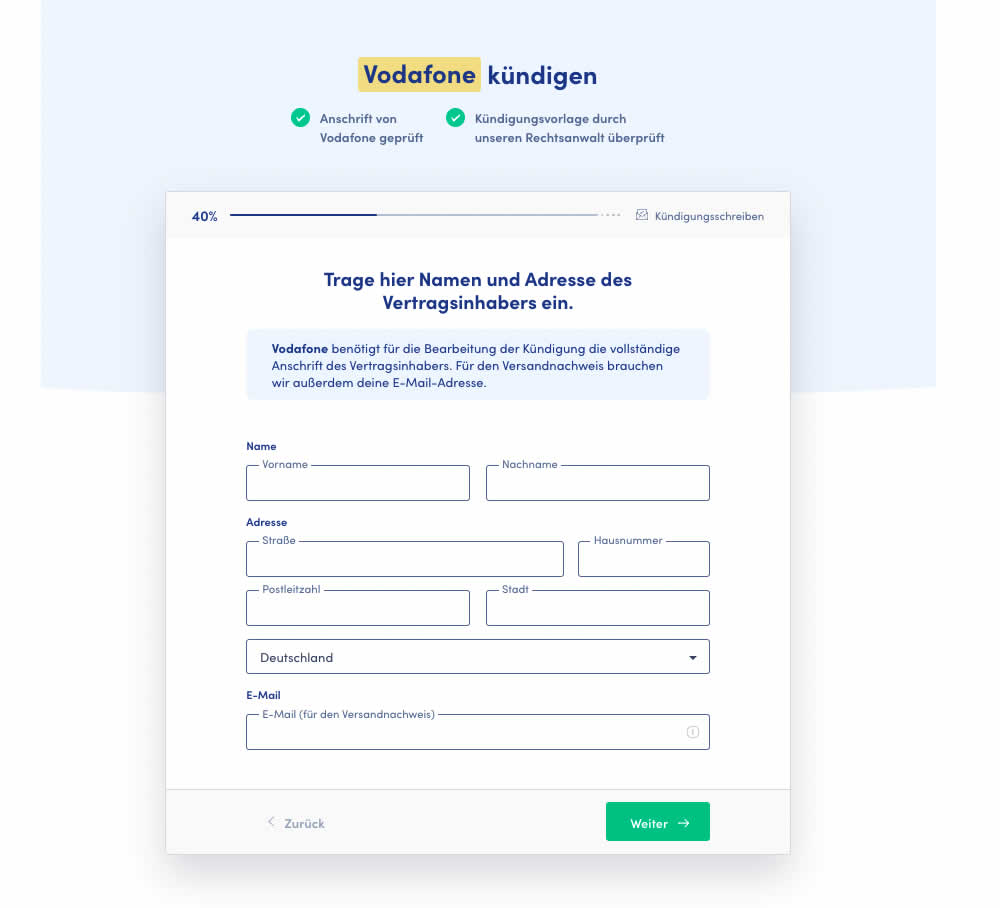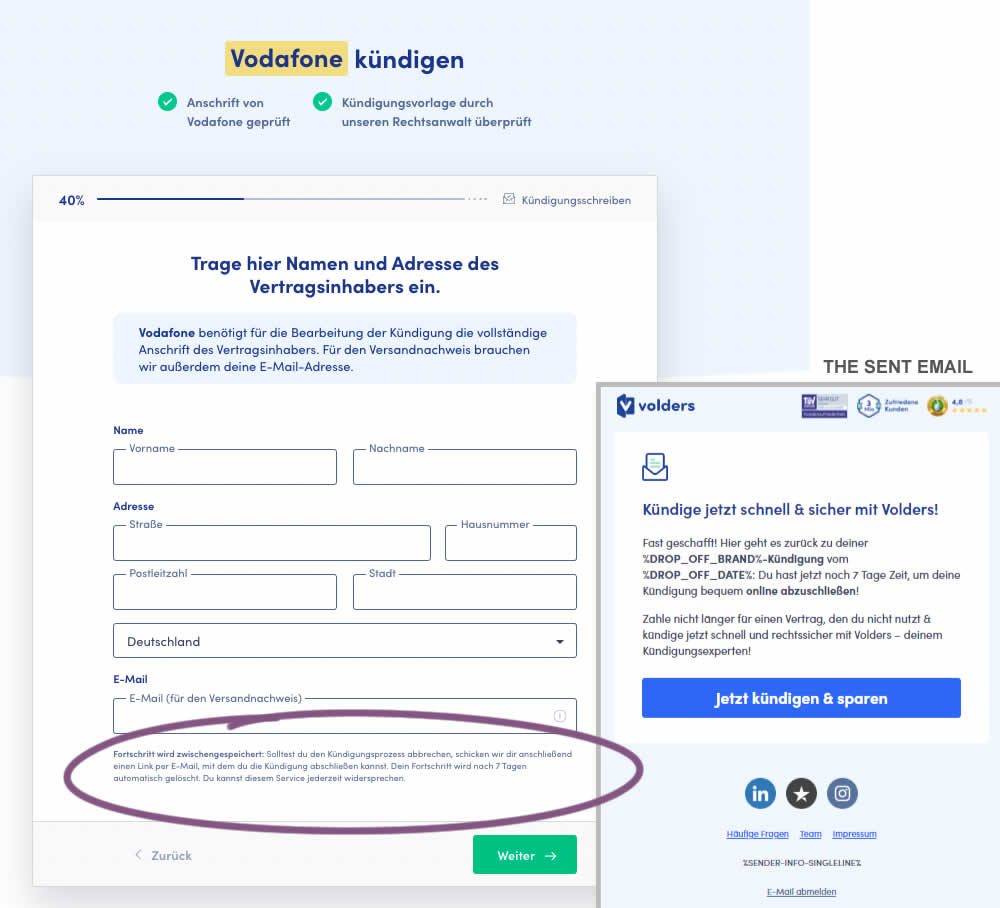 In this test 1) a passive hint communicated to users that their data will be saved for 7 days for them to be able to continue their cancellation later and 2) dropped off users were targeted with an email campaign within the first 4 hours after drop off. The reminder email linked users to a shipping page (checkout page) without them requiring to fill out their personal, contract information one more time. 
Test #422 on Volders.de by

Daria Kurchinskaia Jul 22, 2022 Desktop Mobile
Daria Kurchinskaia Tested Pattern #3: Fewer Form Fields In Test #422 On Volders.de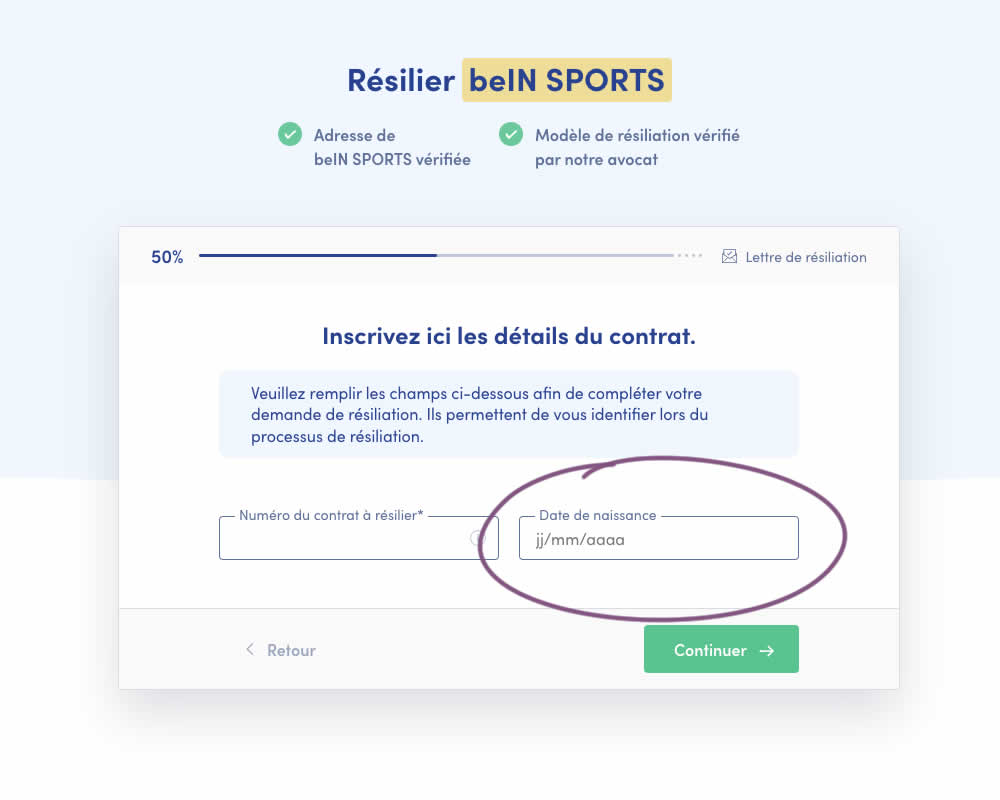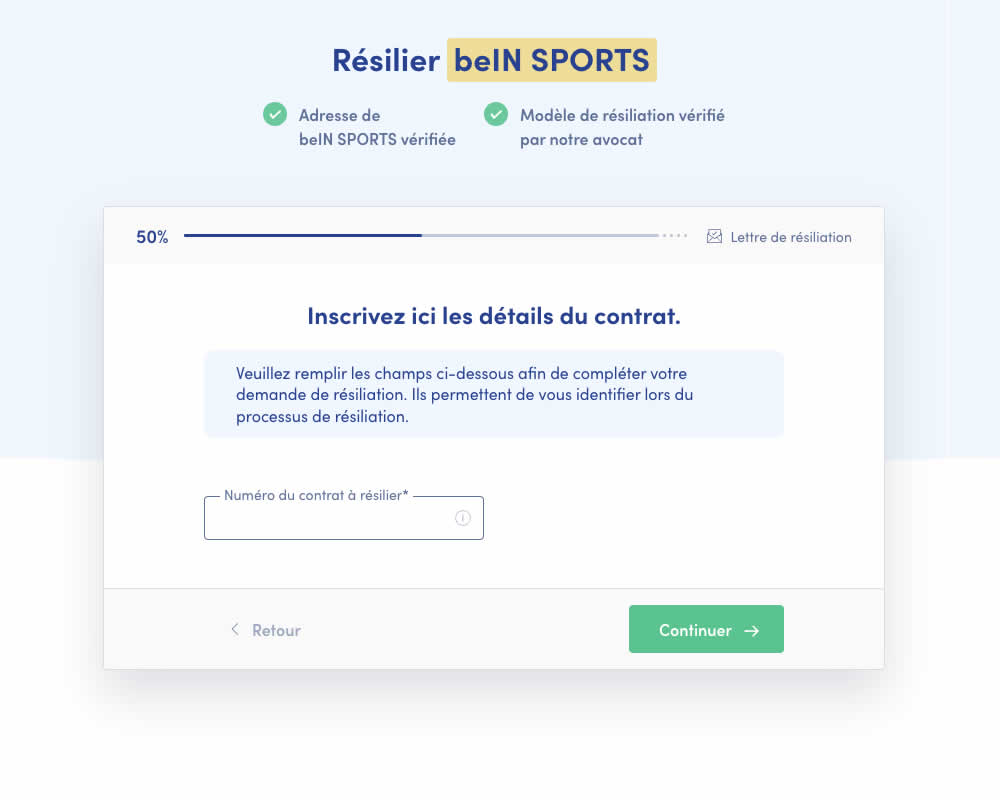 A birthdate field was removed during a signup process for a paid contract cancellation service. Impact on progression (next step) and sales (completed transactions) was measured.