Pattern #37:
List Or Grid View
Pattern #37 Tested 5 timesFirst tested by Rodrigo Maués Recently tested by Jona Eisenberger on Nov 06, 2023
Based on 5 Tests, Members See How Likely Version B Wins Or Loses And By How Much
Measured by the sum of negative and positive tests.
A
B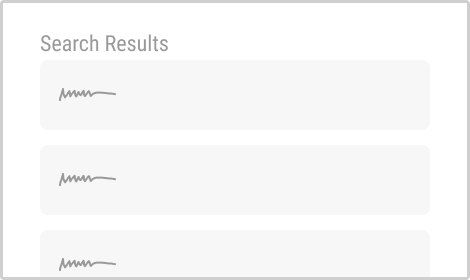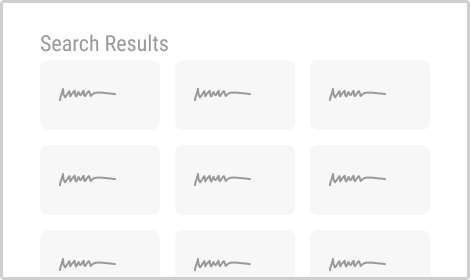 Expected Median Effects Of

B
Leaks
I am continously interested in answering and providing guidance on whether grid or list views are in general better, worse or indifferent as one of many UI patterns. To my surprise, Bol.com the leading Dutch web shop, has recently a/b tested this classic pattern which we were super lucky to detect on their red wine product listing pages. After anticipating their leaked design decision, we eventually learned that lists fared better for Bol. This of course we'll now use as additional and emerging evidence to tip the scales of probability (and hopefully better predict similar future experiments). View Leak
-0.5 Evidence
Interestingly, Google was also discovered a/b testing the list vs grid pattern just as Bol finished a similar experiment this month. The Google experiment ran on one of their shopping results pages with the specific query for "flowers". And the outcome? Looks like the grid beat the list and was rolled out in this case.  View Leak
+0.5 Evidence
A month ago I managed to detect this classic list vs grid layout experiment on two of Amazon's product listing pages. I learned that this a/b test ran at least on two random queries such as "tools for mechanics" and "sports gear". Today, the grid layout view now looks like it was implemented. View Leak
+0.5 Evidence
For each pattern, we measure three key data points derived from related tests:
REPEATABILITY - this is a measure of how often a given pattern has generated a positive or negative effect. The higher this number, the more likely the pattern will continue to repeat.
SHALLOW MEDIAN - this is a median effect measured with low intent actions such as initiating the first step of a lengthier process
DEEP MEDIAN - this is derived from the highest intent metrics that we have for a given test such as fully completed signups or sales.