12 Landing Page Patterns For 42% More Leads On KensingtonTours.com
Earlier in the year we kicked off a BetterUI project with Kensington Tours focused on optimizing their travel landing pages. Today I'm super excited to share 12 of the evidence-based patterns which told us what to change in order to achieve a successful 42% increase in leads. Yes, this pretty much means we took what already worked for other companies to come up with a best concept with multiple changes. I hope that this inspires others to tap into the predictive power of evidence-based patterns.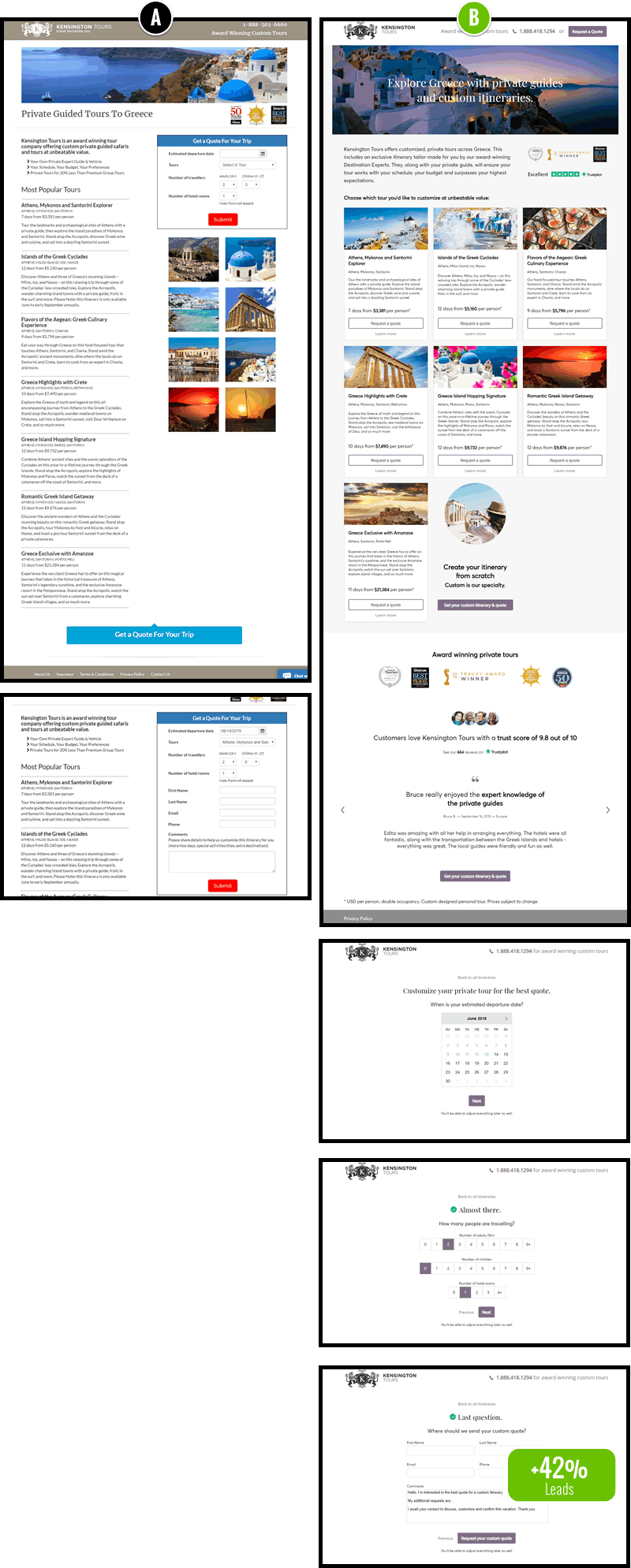 The Changes

The Results

The B variation with all these grouped changes was built out as a separate landing page version. This was then setup up as a split a/b test powered by paid traffic. The primary measure were successful leads that completely filled out the form by reaching a thank you page. The measured effect was a relative 42% increase to leads.
A Big Thanks To Kensington Tours
A big thank you to the awesome Marketing, Design and Technical teams at Kensington Tours that made this possible. They are the ones that entrusted the evidence and did the hard work of turning the concept into design iterations, code and measurable results! And of course an even bigger thanks for sharing the results publicly!
How Do We Know What To Include Or Exclude In A Leap Experiment?
As we actively accumulate more evidence in favor or against selected patterns, this type of design and optimization work actually becomes easier. To determine which changes are included in such "leap" experiments, we simply group as many net positive patterns into a single design concept. The more frequently a particular pattern has performed with a positive effect, the more likely it's also going to work again in the future - we call this repeatability (or reproducibility). At the same time we also avoid any patterns that have a negative probability.
---