Amazon's One Time Purchase Vs Subscription Experiment
In this experiment captured from a random toothpaste product page, Amazon was testing two separate purchase related defaults. Some visitors would be defaulted to a "One-time purchase" buy box (control version). While others would first see a preselected subscription option, encouraging a recurring product purchase (variation B). One month later, we noticed that the experiment completed and Amazon decided to go with the "One-time purchase" as the default.
IMPLEMENTED Confirmed Mar 30, 2020
A - Feb 24, 2020 Screenshot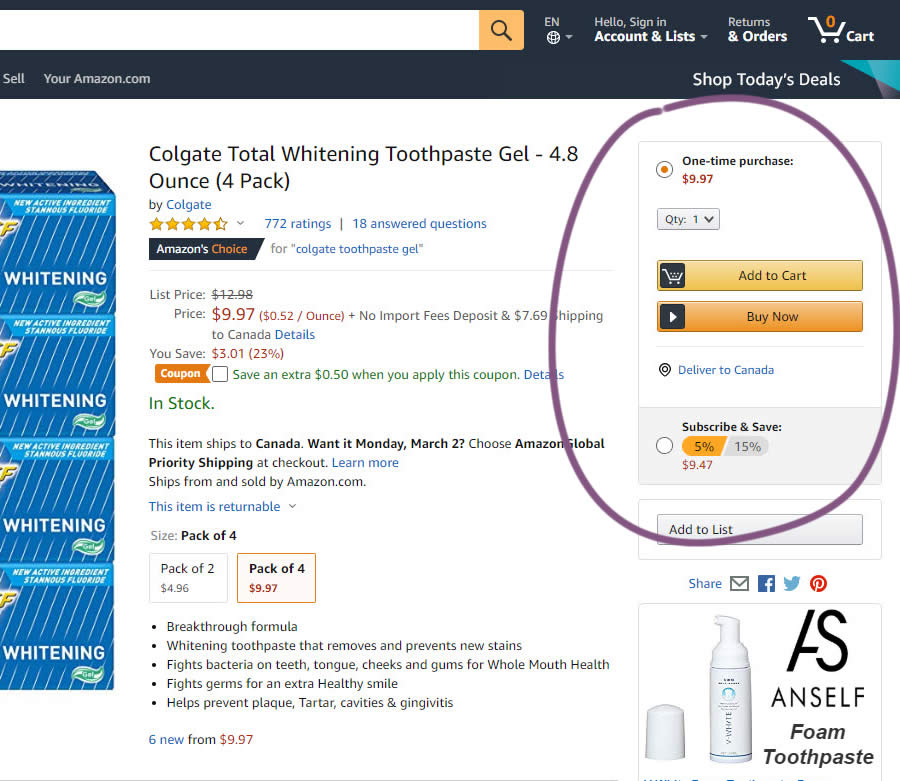 B - Feb 24, 2020 Screenshot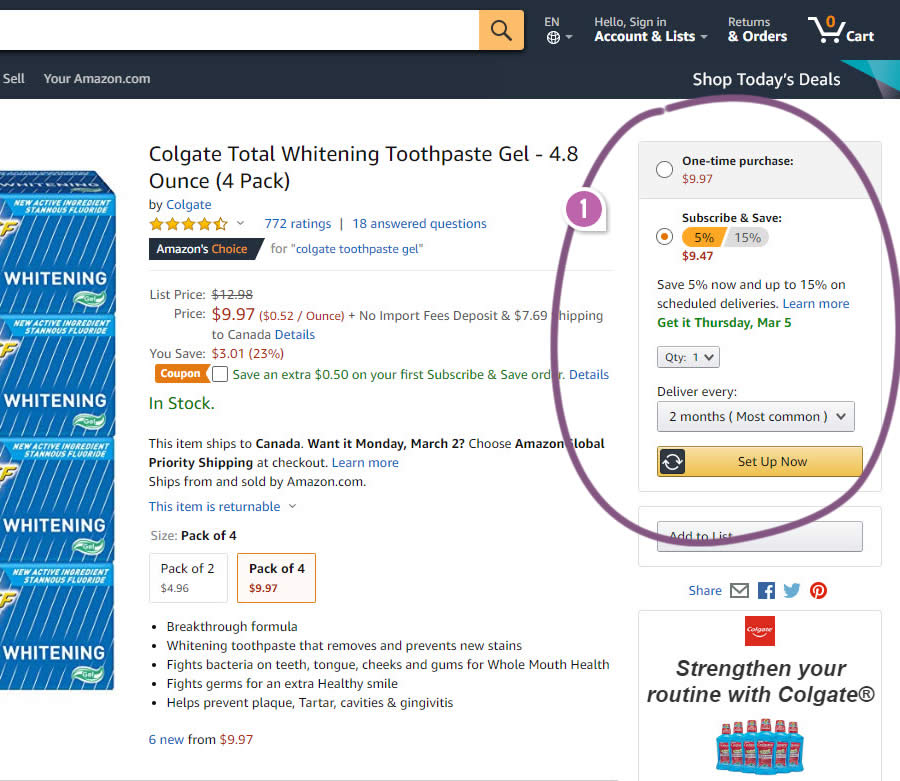 Highlighted UI Changes From This Leak
Subscribe & Save As The Default




In the B variation we can see a defaulted subscription purchase. More so, the subscription option also encourages to stay on with additional 5% (initial) and 15% (future) discounts. Nevertheless, at least for this product it didn't look like encouraging subscriptions made business sense. Perhaps the revenue numbers didn't add up, or perhaps customers simply wanted to be in more control over when and how much toothpaste to purchase. 

 
Previous Amazon's Product Leaks: