Booking.com A/B Tested Single Vs. Multiple Line Search Forms
It's now clear that Booking ran somewhat of a larger leap experiment of two very diverse search layouts on their Apartments landing page. I'm glad we discovered this one as we now know for sure their awesome team doesn't only run microscopic single change experiments. Unfortunately the B variant was rejected in favor of A, as we learned a few weeks later. Here are some of the possible differences that may have contributed to some observed effect (unknown to us) and Booking's decision (known):
IMPLEMENTED Confirmed Mar 6, 2019
A - Feb 4, 2019 Screenshot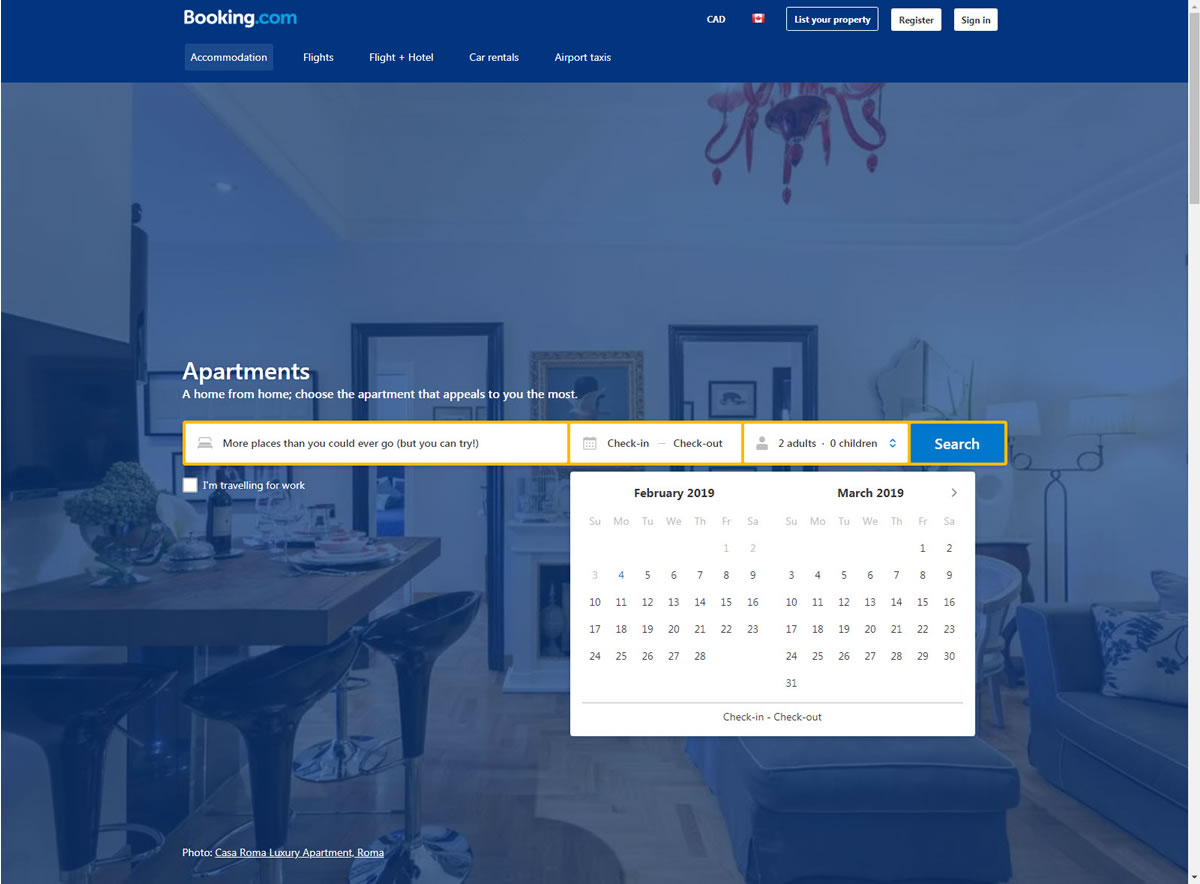 B - Feb 4, 2019 Screenshot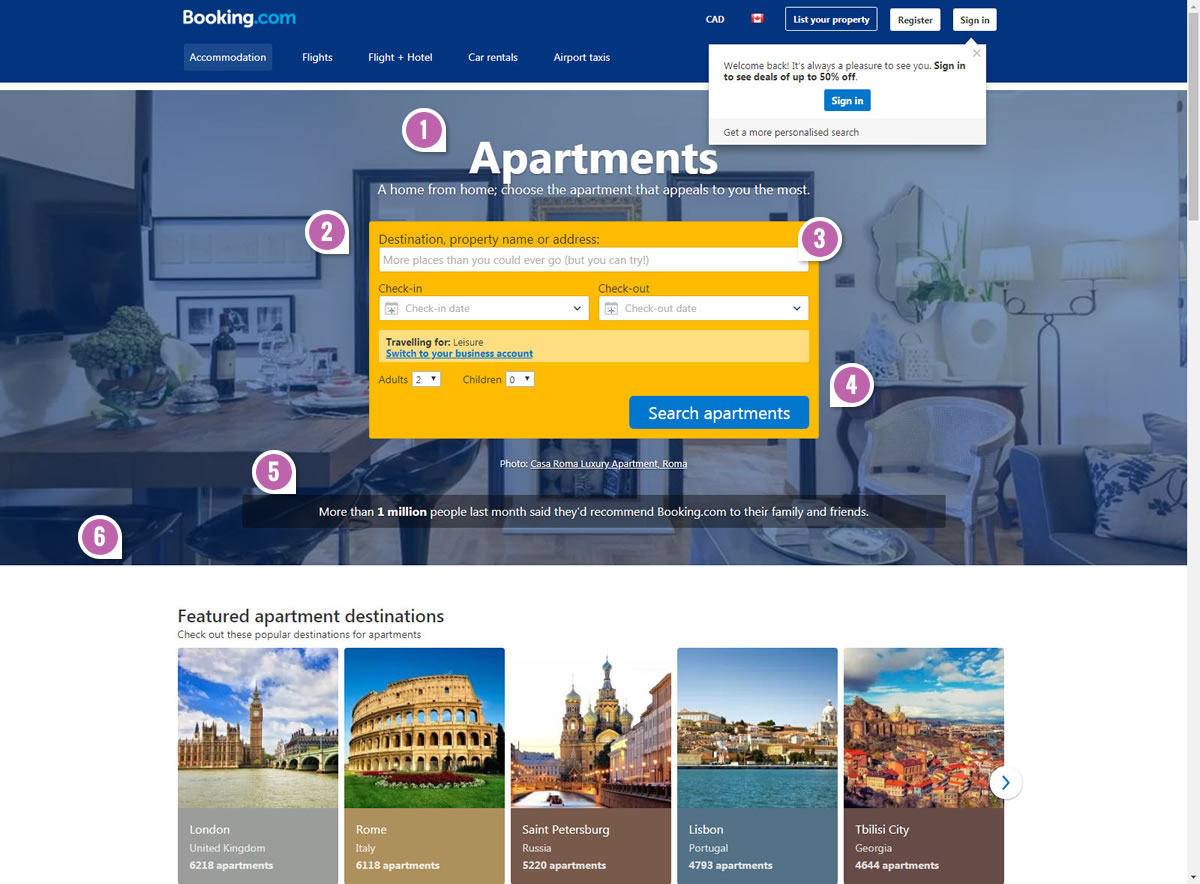 Highlighted UI Changes From This Leak
Bigger And Higher Headline




Clearly the B variant had a larger, more central and higher positioned headline or title.

Single Vs. Classic Multiline Search Box




This is arguably one of the more visible and drastic UI changes. The B variation displayed a classic search component with various form fields separated and broken onto multiple lines. Due to heavy padding, the yellow background color also stood out more visibly. Whereas, the A version rendered the full search input across a single horizontal line, while minimizing the padding between each field. Interestingly, this wider set of form fields (A) allowed the calendar picker to expand without overlapping the main search button (more on this later).

Smaller Form Fields




Comparing the A and B versions, the latter had slightly smaller form fields sizes.

Different Button Labels




The main buttons also differed slightly in size due to the label change from "Search" to "Search apartments".

Social Proof In Numbers




The B variant displayed a subtle social proof element claiming that over 1 million people have recommended Booking.com in the last month.

False Bottom




Last but not least, the B variant avoided a false bottom by showing additional content sections underneath without pushing them artificially downwards (as in A). The A version's layout stretched the search container to evoke a false bottom and therefore provided more focus to the search action as opposed to the content below (which was also present, except not visible in the screenshot).
Previous Booking's Home & Landing Leaks:
Other Leaks From Booking.com Include: