Etsy A/B Tests A Winning Shipping Timeline
Etsy ran an interesting experiment on their product pages by trying to clarify the shipping process. In this a/b test we can see that the control version displayed a simple delivery range with text. Whereas the variation displayed a linear shipping timeline with 3 steps - possibly creating a stronger sense of urgency. Checking up on this a few months later, we detected that the variation was implemented.
A - Sep 10, 2020 Screenshot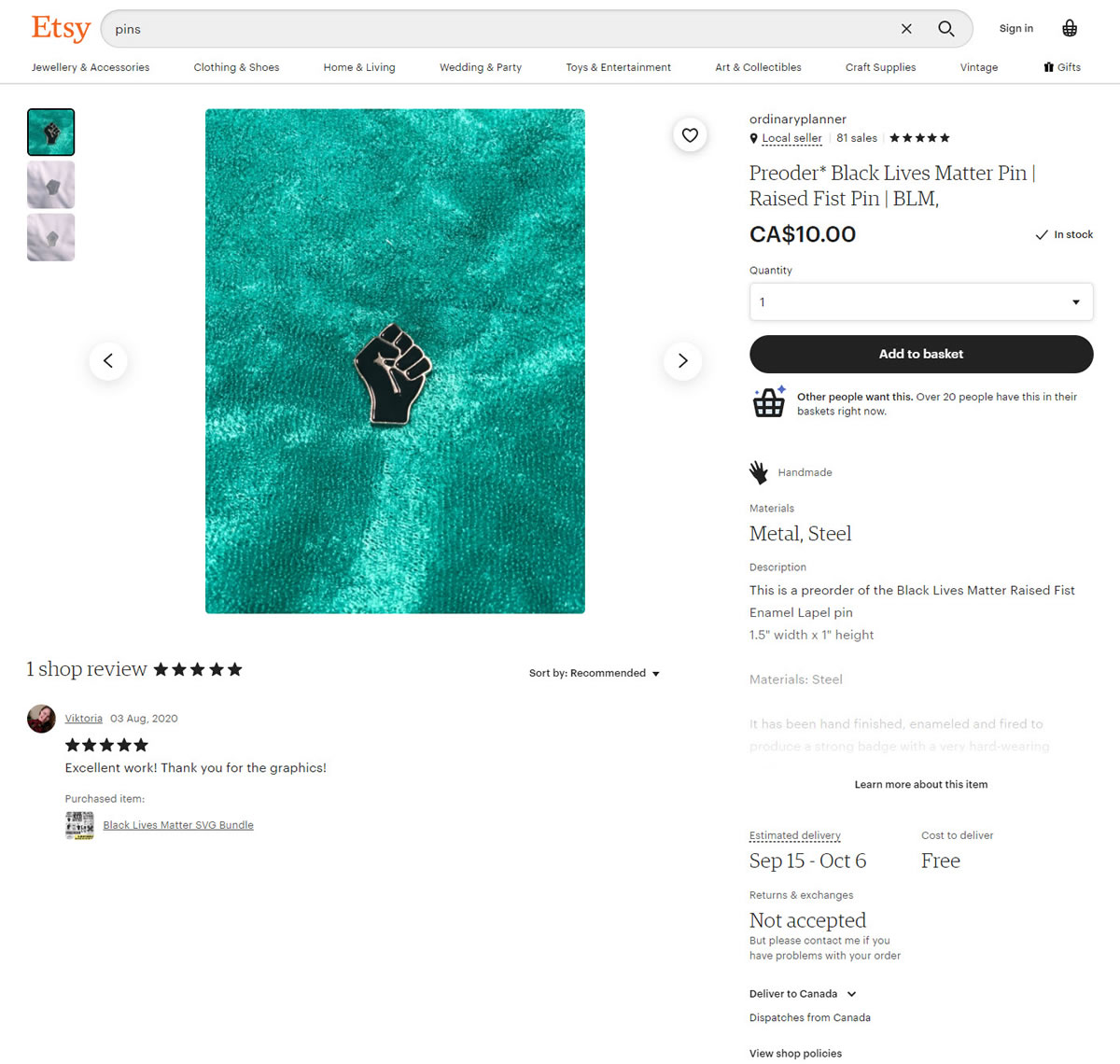 IMPLEMENTED Confirmed Nov 24, 2020
B - Sep 10, 2020 Screenshot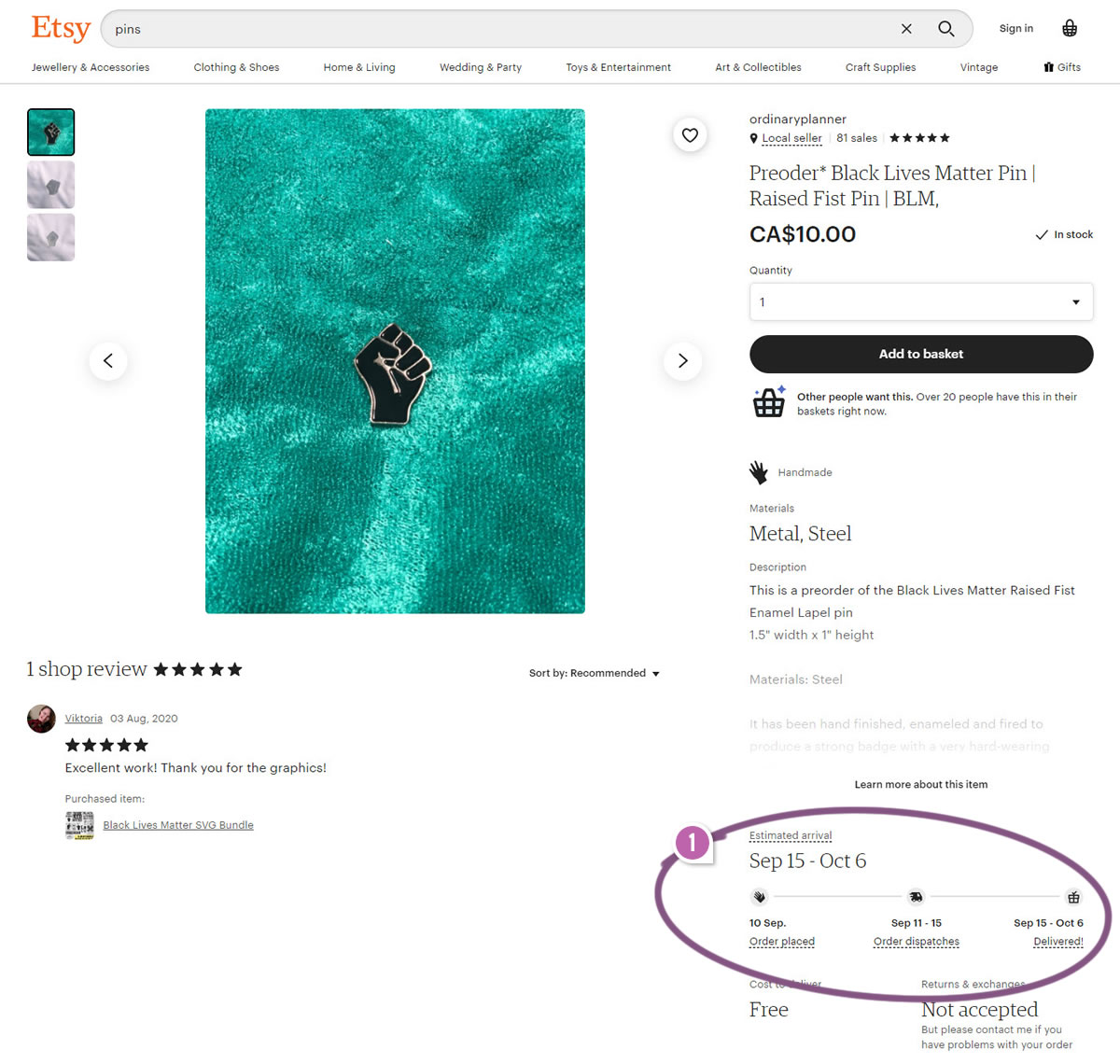 Highlighted UI Changes From This Leak
Detailed Shipping Timeline




Here we can see the 3 stepped shipping timeline. The first step shows today's date and implies that everything else that follows is conditional on ordering today -  creating a possible urgency. The remaining steps communicate when the order dispatches and when it is delivered using approximate ranges. 
Previous Etsy's Product Leaks:
Other Leaks From Etsy.com Include: