Etsy Discovers That Showing Price Ranges Might Be Inferior
Perhaps this little and rejected a/b test by Etsy might teach us something about price formatting. Sometime in August of 2022 I noticed that some of Etsy's product pages showed price ranges. In other words, prices were showing both low and high end prices for products with customizable options. Unfortunately this didn't seem to generate any positive effects as the variation was rejected. The formatting in the control (with the lowest price and "+" symbol), seems to have kept up its superior performance.
See more pricing related a/b tests with actual test data here.
A - Aug 9, 2022 Screenshot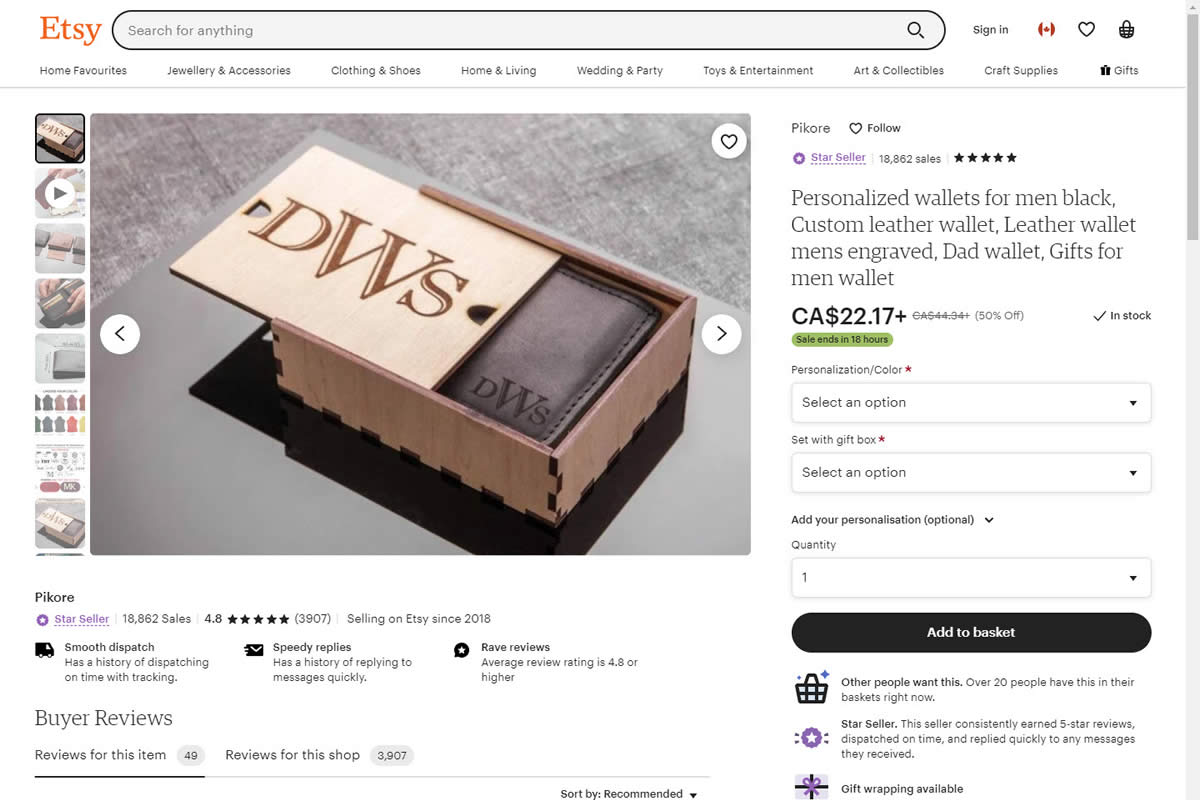 REJECTED Confirmed Feb 21, 2023
B - Aug 9, 2022 Screenshot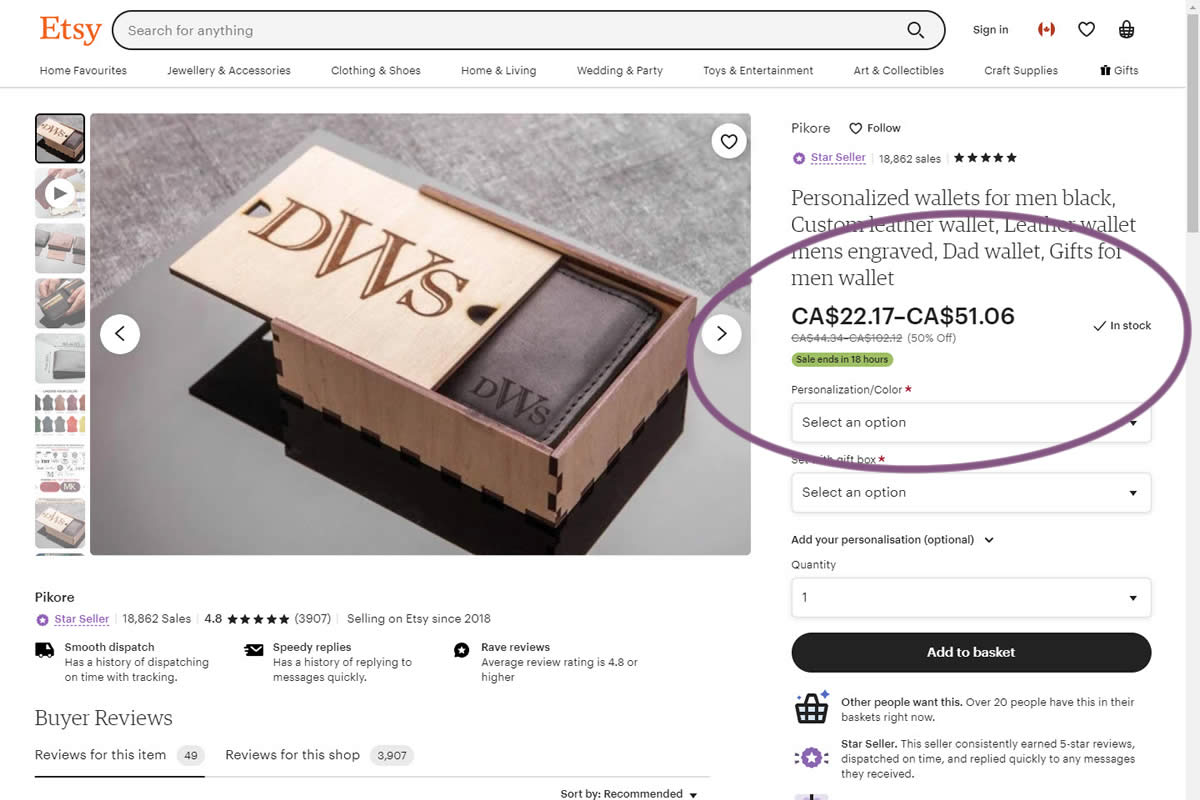 Highlighted UI Changes From This Leak
Price Ranges




The variations formats the price as low and high end ranges.
Previous Etsy's Product Leaks:
Other Leaks From Etsy.com Include: