Zalando Rejects Black Add-To-Cart Buttons
Zalando has run a simple experiment on their product page where they challenged their existing orange add-to-cart button against a black one. One month later, the black button was rejected even though the black one had a higher contrast ratio.  
A - Sep 19, 2019 Screenshot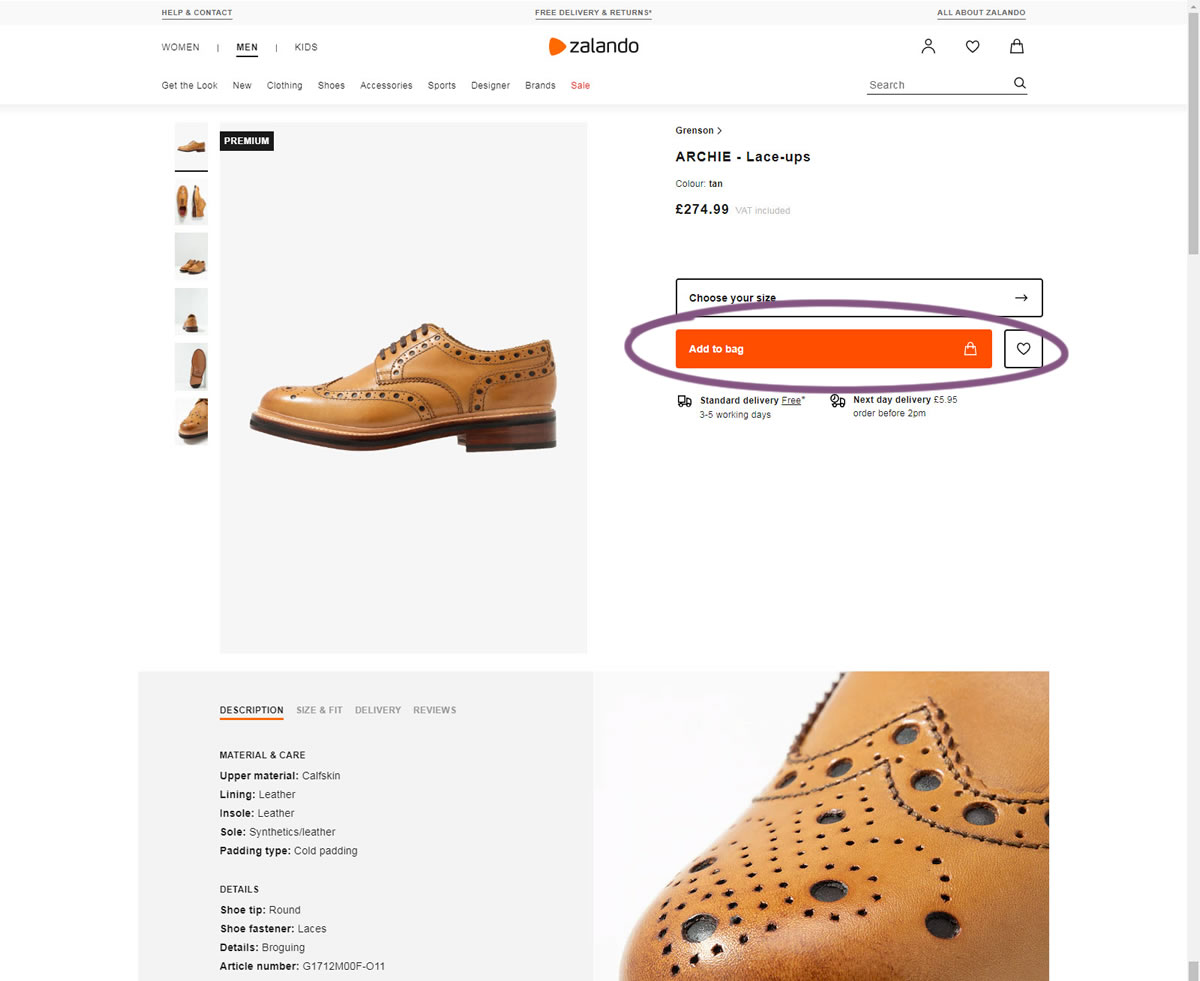 REJECTED Confirmed Oct 7, 2019
B - Sep 19, 2019 Screenshot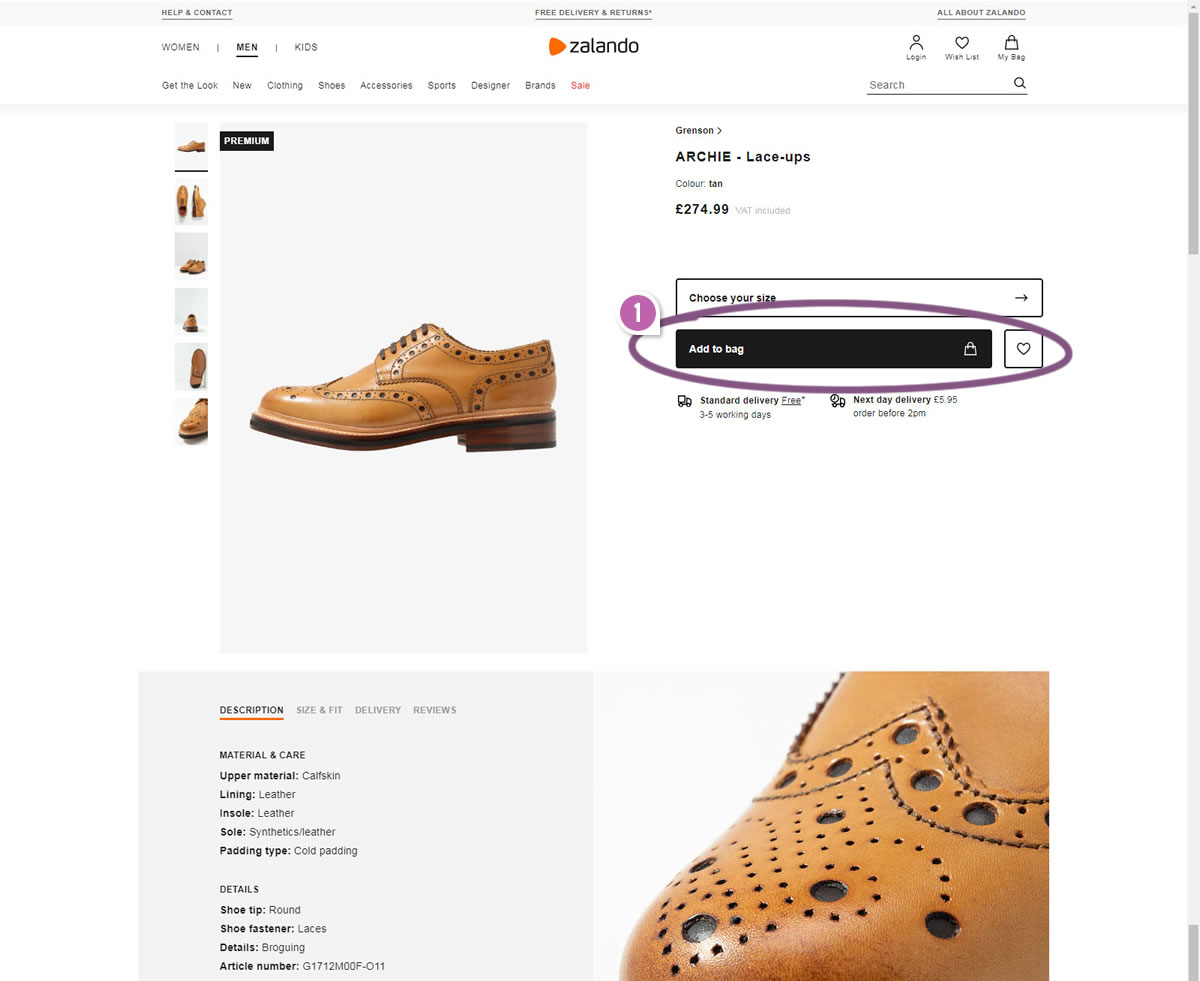 Highlighted UI Changes From This Leak
Darker Button




The B variation had a black add-to-cart button with a higher contrast ratio of 17.4 instead of the orange one with a contrast ratio of only 3.3. I find this interesting that the higher contrast black was rejected. This might suggest that button contrast alone isn't what influences visibility (and perhaps a more optimal conversion rate?).

If we look at the use of black throughout the screen, we might observe there are plenty of other black elements which might have diluted the color's meaning (ex: the black premium tag, and the main black copy). Perhaps then it's also important to reserve a unique color for actionable buttons which maybe the orange achieves.

0.5 Repeatability has been assigned to Pattern #107: Contrast Links & Buttons as evidence that it's getting better

Repeatability is a net count of evidence for or against a pattern. It's how we can predict which patterns are better than others. :)
---
Are Button Experiments A Waste Of Time?
Some people might consider such button experiments as a waste of time and I'd like to disagree. Although there will indeed be experiments that will have no or low effects, the curiosity to find out should never be shunned in any way. Even if in the long run we begin to understand that such changes have low effects, that should be valuable as well.
Previous Zalando's Product Leaks: