Airbnb A/B Tests And Rejects Both Of These Social Proof Statements
Many companies have already tried and tested the pattern of displaying numerical social proof in some form or another. In this leaked experiment from Airbnb on their host signup landing page, we managed to detect two social proof statements that were eventually rejected. Here are some potential explanations as to possibly why they failed to deliver on an improvement.
A - Sep 25, 2019 Screenshot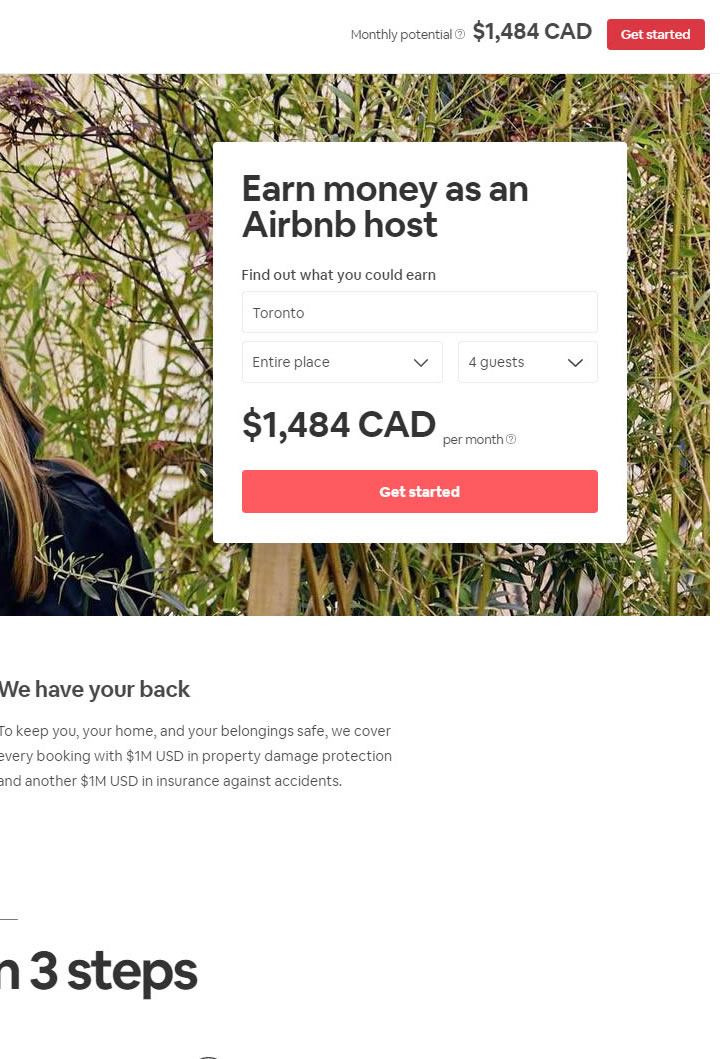 REJECTED Confirmed Nov 11, 2019
B - Sep 25, 2019 Screenshot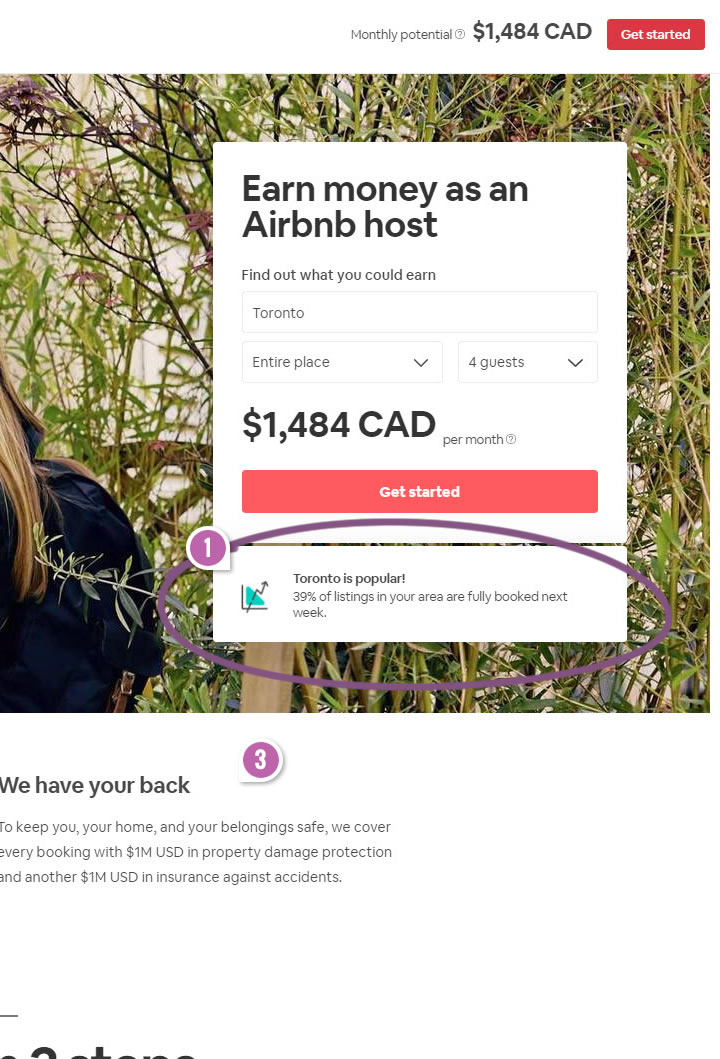 REJECTED Confirmed Nov 11, 2019
C - Sep 25, 2019 Screenshot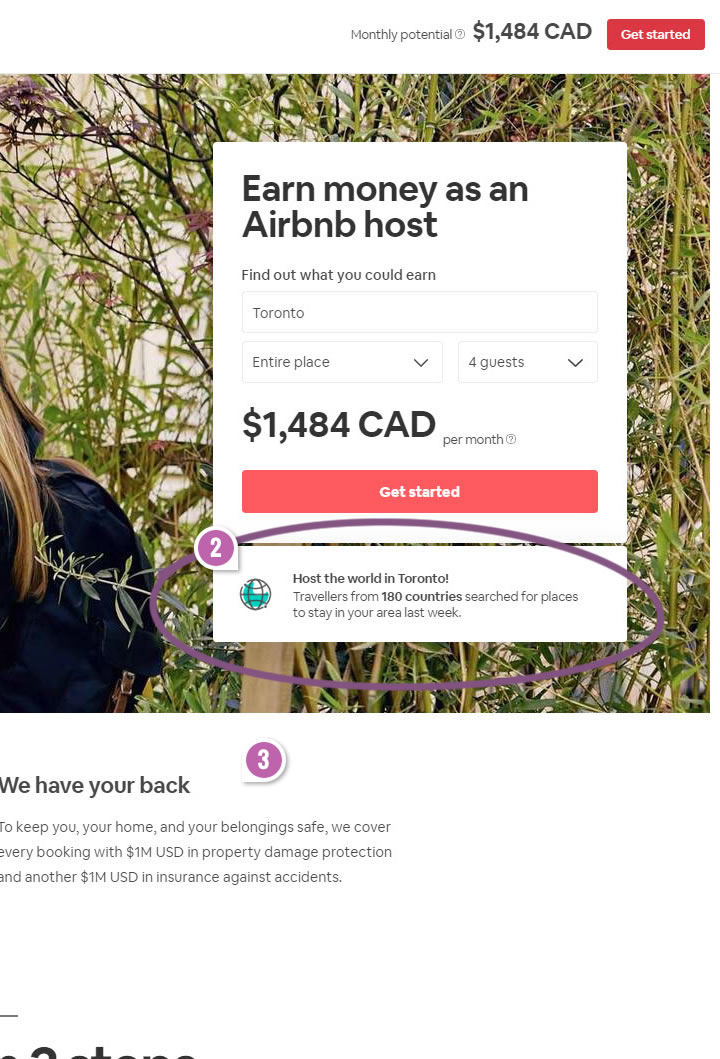 Highlighted UI Changes From This Leak
Message 1: Toronto Is Popular




In variation B we can see an added message under the "Get Started" signup button. The message hints that 39% of nearby listings are fully booked this week and this ought to encourage hosts to put up their listings. One guess as to why this message might not have worked is that the 39% booking rate feels a little low (at least to me). If hosts landing on this page might also have felt similar doubt about that their homes being rented, then the message could have backfired.

Message 2: Host The World In Toronto




Variation C shows a different message about the diverse range of countries from where travelers are coming from. Although the emphasized 180 countries look impressive and likely leads to some very interesting experiences, I wonder if it also raises questions, fears or objections for others. Perhaps some people imagine potential language or cultural barriers that could arise as a result of being so open to the whole world. 

-0.5 Repeatability has been assigned to Pattern #7: Social Counts as evidence that it's getting worse

Repeatability is a net count of evidence for or against a pattern. It's how we can predict which patterns are better than others. :)

Pushed Down Content




Finally, it's also noticeable that in both variations B and C, the core content was shifted somewhat further down as a result of the added messages above.
Previous Airbnb's Home & Landing Leaks:
Other Leaks From Airbnb.com Include: