Airbnb Made 3 Changes To Their Property Page
Based on two screenshots from 2018 and 2019, we noticed at least three interesting ways in how the property screen of Airbnb continues to evolve. Here are the changes we found:
A - Sep 24, 2018 Screenshot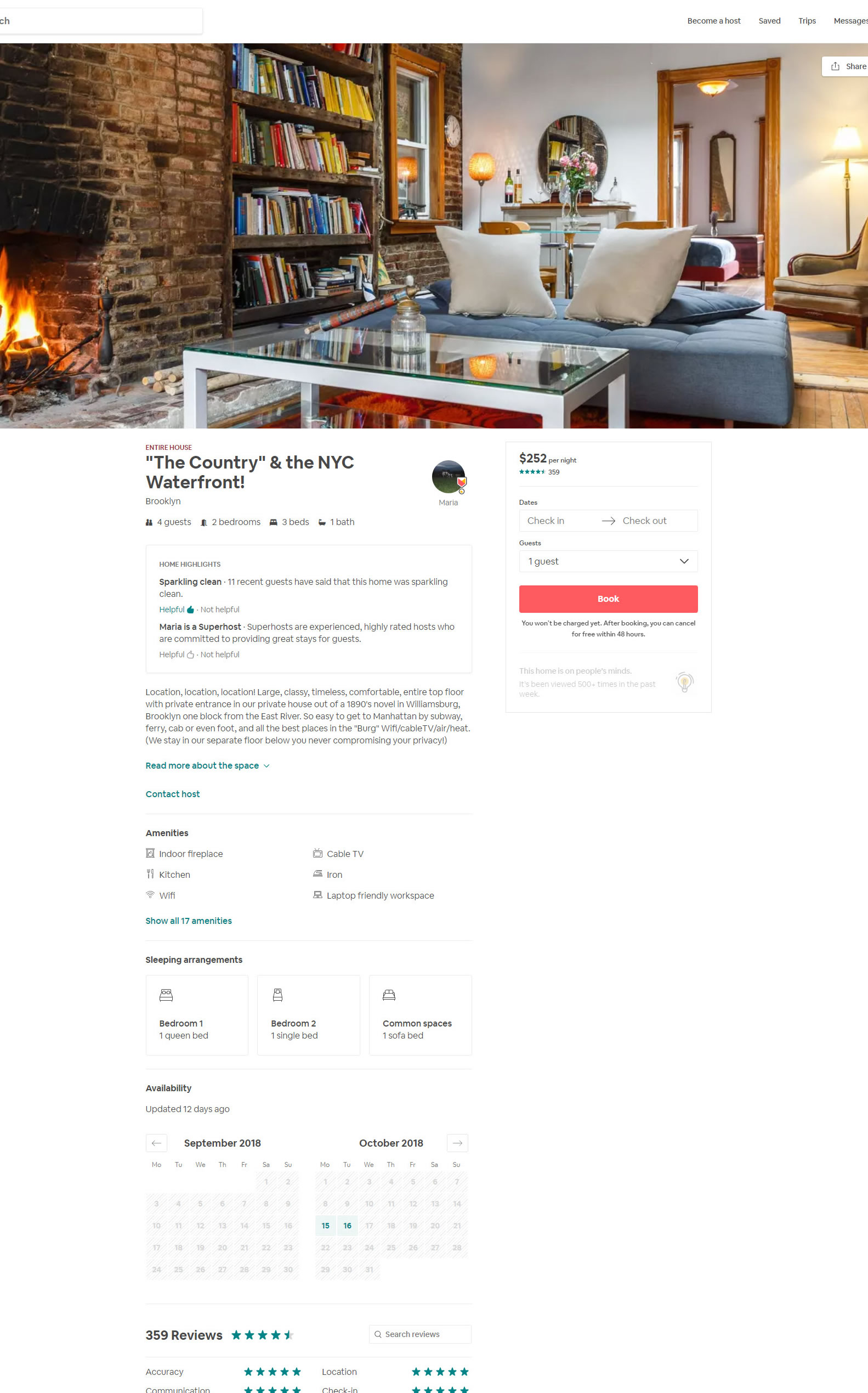 IMPLEMENTED Confirmed Jan 2, 2018
B - Jan 2, 2019 Screenshot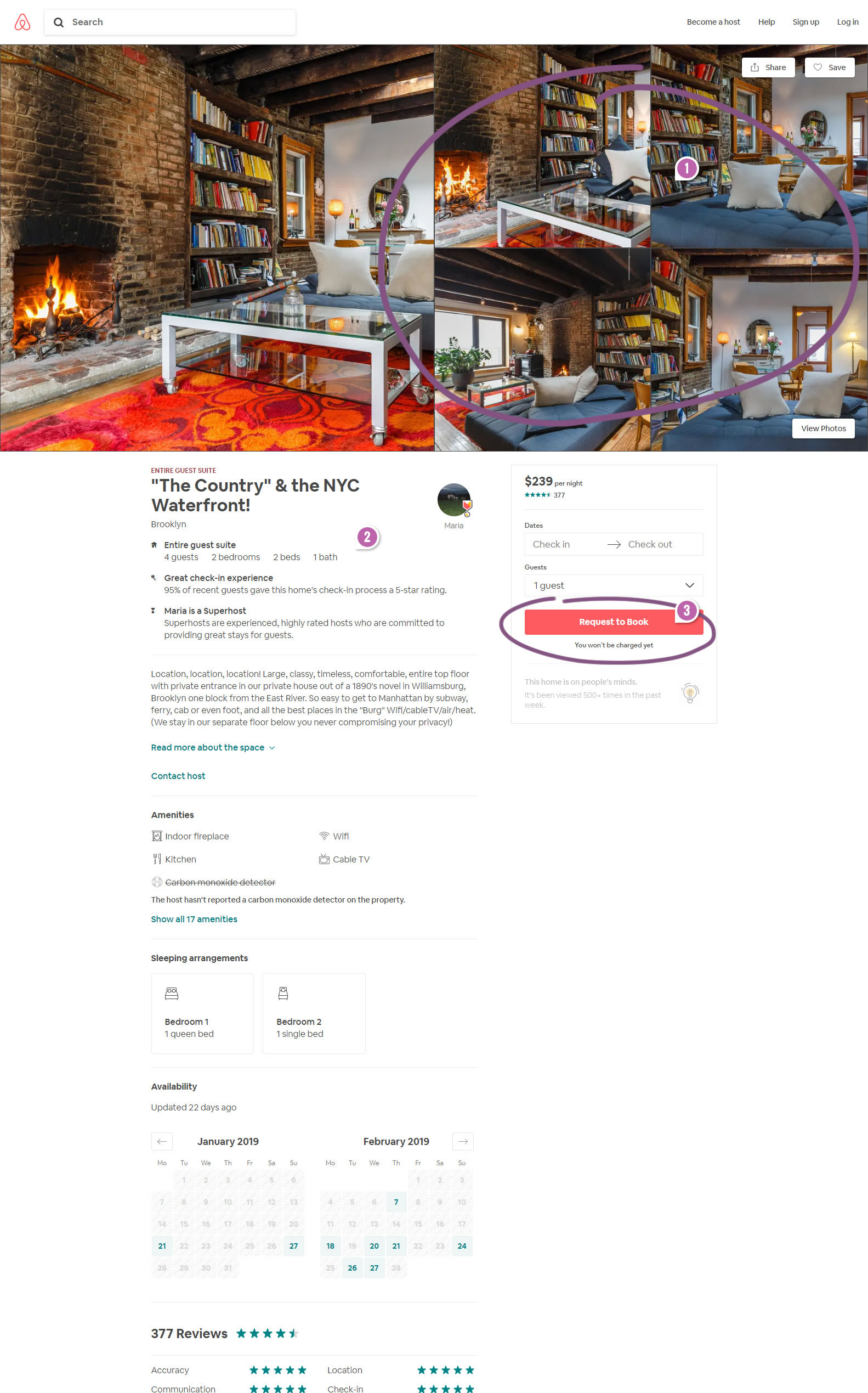 Highlighted UI Changes From This Leak
Mixed Photos




One of the more visible changes is the shift from a single wide photo to a mixed set of property photos. The newer version (potentially better) contains one large image and 4 equally smaller ones on the right side. 

This change resembles two patterns which might be somewhat at odds with one another. Showing more photos has been somewhat challenged by the Single Focus Photos pattern. While at the same time, we also have some emerging positive evidence in favor of showing more Product Previews (inline with Airbnb's decision to go towards this direction). 

Rearranged Reassurances




The reassurance section looks like it was rearranged. Two similar section were grouped closer together with more consistency, ending with 3 high level items: entire guest suite, great check-in experience, and superhost status. The "home highlights" filler section title was removed, while the benefit-oriented one "Entire guest suite" appeared. Borders were dropped. Interestingly, the net side effect of this was also a slightly raised copy (underneath).

Button Label Change From "Book" To "Request to Book"




Could "Book" be more committal than "Request to Book"? It seems like the later version has taken over the former one. If true, perhaps more commital calls to action might be better reserved for the final steps in a process.

[UPDATED]: As Nathan mentiond, this simply could just be a user setting within Airbnb.
Previous Airbnb's Product Leaks:
Other Leaks From Airbnb.com Include: