Airbnb A/B Tests And Rejects Full Height Photos On Their Landing Page
Airbnb ran an experiment where they increased the size of the header photo on their Host signup landing page. And interestingly it was rejected a month later.  
IMPLEMENTED Confirmed Sep 13, 2019
A - Aug 1, 2019 Screenshot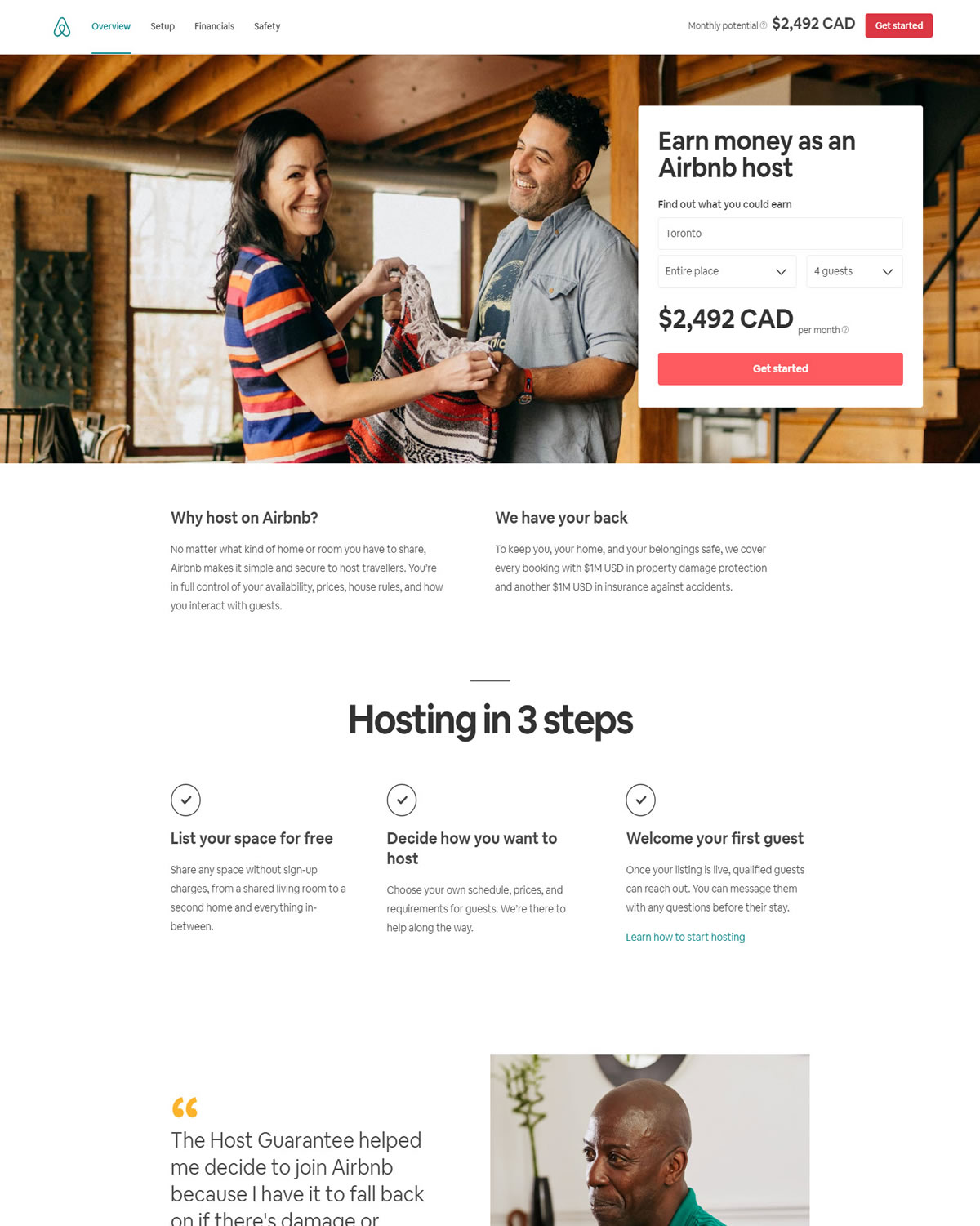 B - Aug 1, 2019 Screenshot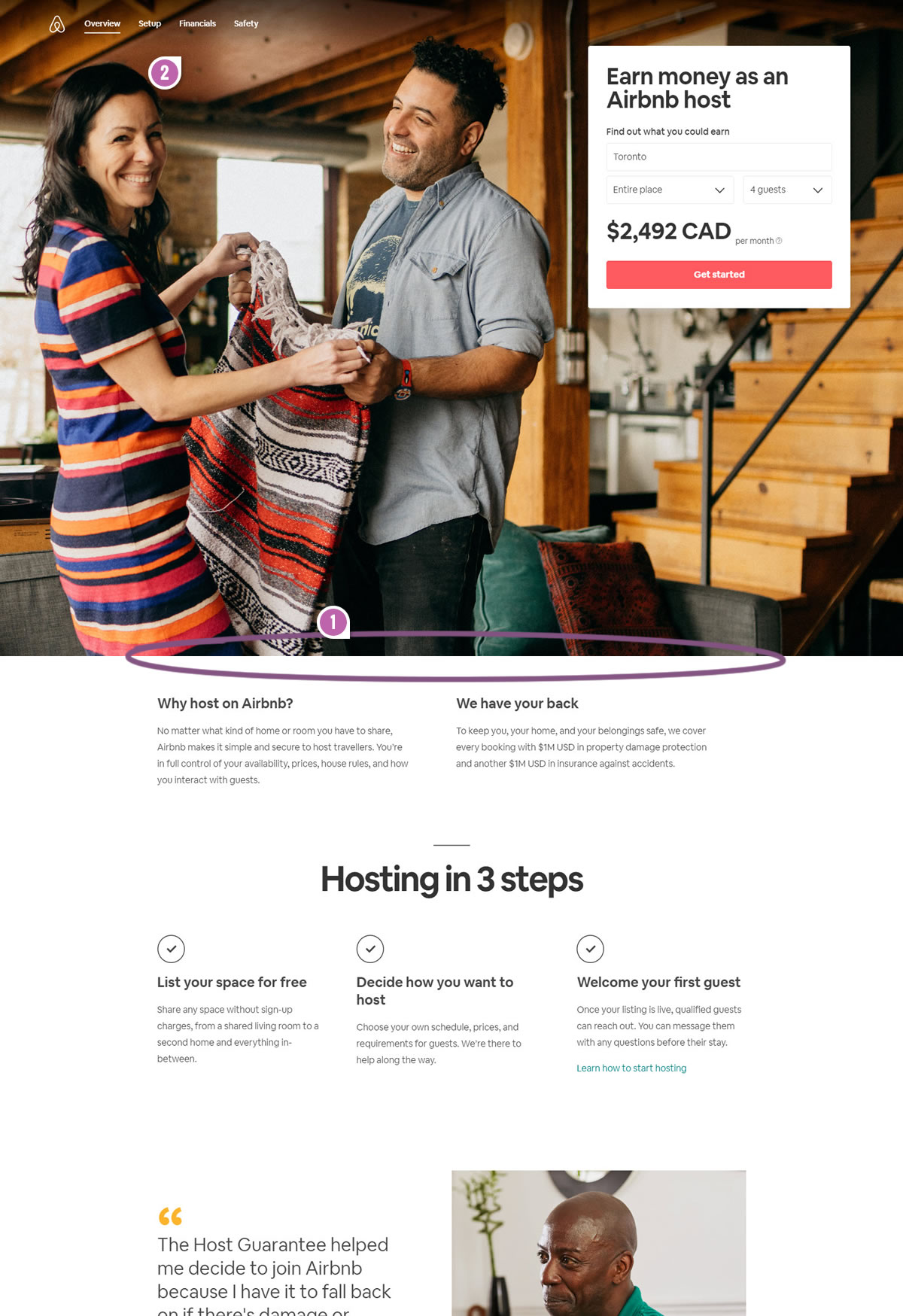 Highlighted UI Changes From This Leak
Larger Photos




In the B variation we can clearly see an increased image height of the hero / header image. From what I remember, the image height was either equal to or more than the height of my screen. This might have created an intentional false bottom - whereas in the control, it was clearer that the page contains additional content below. 

0.5 Repeatability has been assigned to Pattern #58: Full Height False Bottom as evidence that it's getting better

Repeatability is a net count of evidence for or against a pattern. It's how we can predict which patterns are better than others. :)

Transparent Navigation




For some reason, the experiment also introduced a more transparent navigation with changed link colors. The B variant also lost the duplicate "Get Started" button in the top right - although I believe it reappered on scroll.

I think it's too bad that these additional changes were introduced, as the photo change would have been a super nice isolated experiment on its own without any additional confounding variables.
Previous Airbnb's Home & Landing Leaks:
Other Leaks From Airbnb.com Include: